This is the first fully automatic, 2 directional flying machine design on Minecraft: Bedrock Edition. It works with the click of a button, indicating which direction you want to travel. The design is infinitely expandable.
The middle section can be duplicated as many times as you would like to allow for multiple stops along the way, but it is not essential in the process of building. If you want a flying machine that goes from point A to point B, then don't worry about the middle bit.
Creator: MineDrum, Twitter Account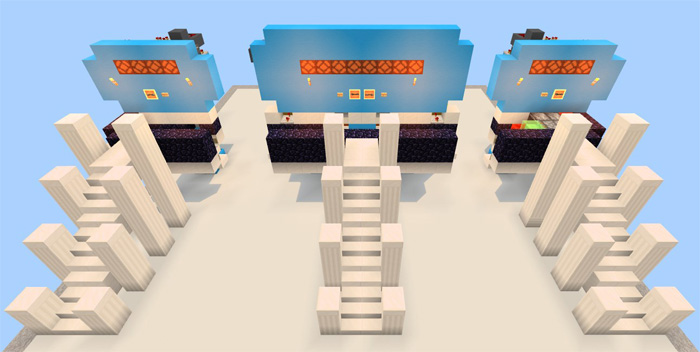 The design is also spam free, meaning that you can hit the buttons as many times as you would like and it won't mess up the redstone.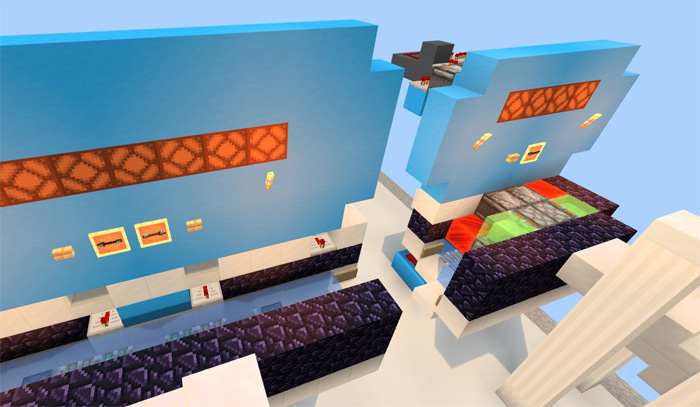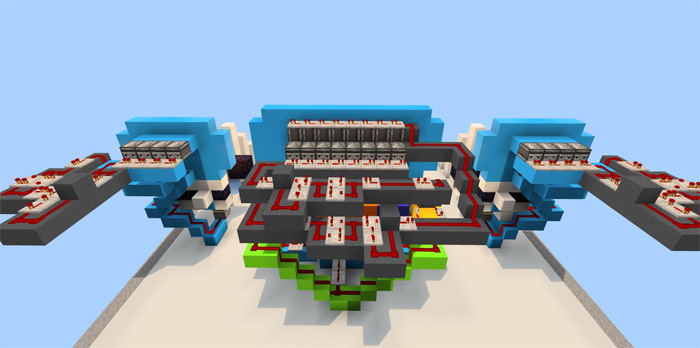 Note from the creator: Feel free to show off the world as you please, but I do ask that you give credit to me.
Installation