This add-on adds one of the most iconic reptiles in the world, and not crocodiles (sorry to Eckosoldier fans) and definitely not dinosaurs. We're talking about alligators. Yes, alligators. Those awesome creatures no one knows how to differentiate from crocodiles and caimans.
Creator: HawfHuman, Twitter Account
How does it work?
The alligators are aggressive animals and will try to bite you no matter what. As you might expect they are very slow on land but very fast in water. Don't go for a swim if you see one of them lurking nearby!
They attack almost everything that moves in the water. Once they find a target they will open their jaw.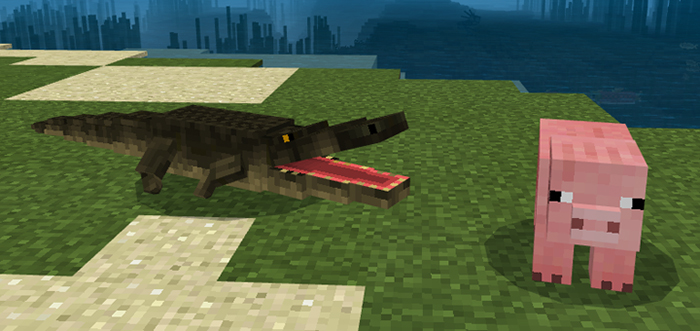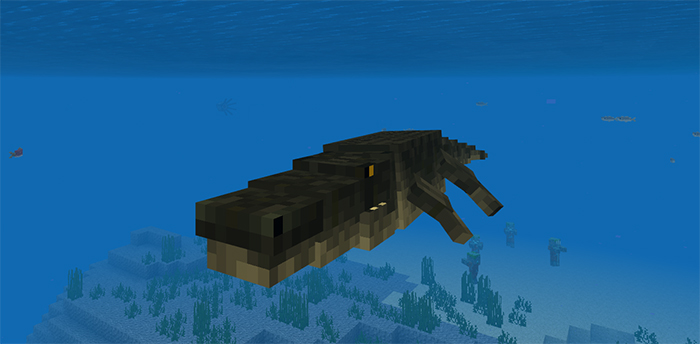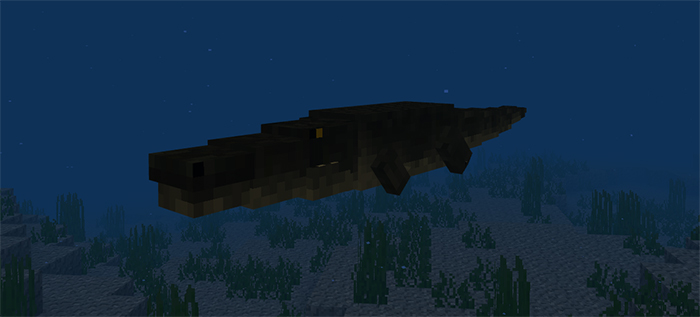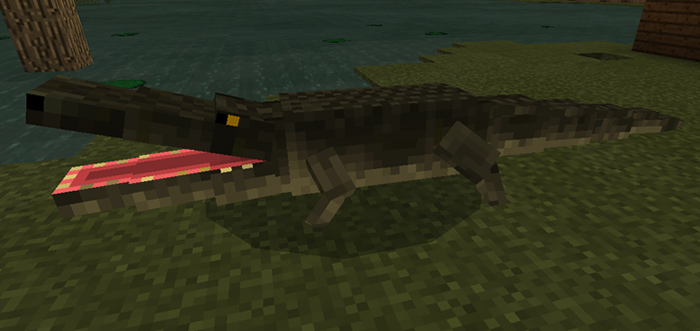 Features
Spawns naturally in swamp biomes
Custom sounds
Custom animations
3 size variants
2 color variants
Health: 45, 30, 20 (depending on the size of the animal)
Attack: 20, 14, 8 (depending on the size of the animal)
Aggressive
Drops: 1 to 5 leathers
Installation
Apply the packs for a world
Create the world