Recently Mojang released a new skin pack and a map specifically created for Pocket Edition to celebrate the conclusion of Story Mode's first season. As usual when Mojang releases one of their maps it's just amazing. In this case it is a survival minigame where you should team up with some friends to fight waves of zombies, gain better gear and ultimately eat lots of cake!
Creators: Mojang, Twitter Account
How to play?
It's highly recommended to play this map together with friends as there are so many monsters which will be attacking.
Enter the arena and press the button on the diamond block to start the challenge. (If you die you can't enter the arena again. The iron doors will be locked.) Remember to set difficulty to at least 1 (-|–) otherwise the monsters won't spawn.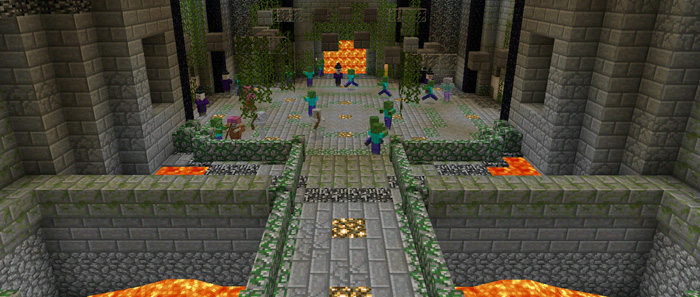 Make sure to never stay too long in one place. Try to move around a lot to make sure you aren't caught in a corner with too many monsters attacking!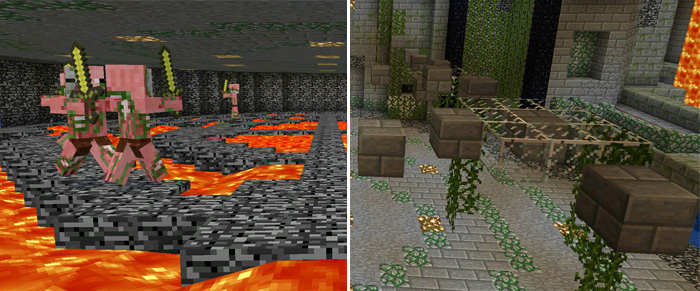 After finishing the first wave of monsters a new area will be unlocked. Here there are two chests where you can get some weapons, food and gear.

There's also a button which will activate the next wave/level.

And so it continues until you've completed all 5 monsters waves. And if you are still standing when the last monster is slain you will be able to enjoy lots of cake to celebrate the victory!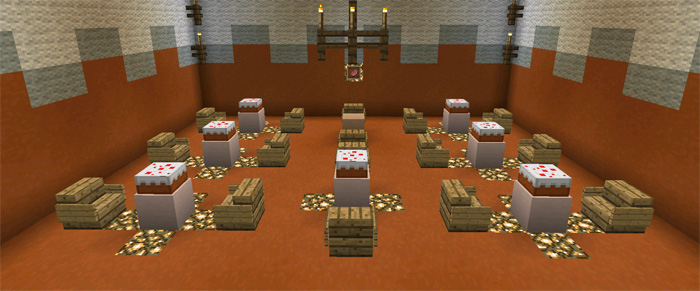 Rules
Set difficulty to minimum difficulty 1 (-|–), preferably higher if you want a good challenge
Don't break/place blocks
Other Mojang Maps
Install Guide
Download the map.
It will include a zip file. Use a file manager to unzip the zip to get the actual map folder.
Map install guides: Android, iOS, Windows 10 Edition