This is a remake of the popular Baldi's Basics horror game by Mystman12. Similar to that game, you have to search for a bunch of different things (in this case buttons) to complete the game. The map includes a custom resource pack with custom made textures and it will only work for version 1.6 and higher. Also make sure to set your render distance to 8 or higher or else the game might cause bugs.
Creator: BendyTheDemon, Twitter Account
Updated: 11 December, 2018 (read changelog)
Story
Your friend left all of his notebooks at school but doesn't have tim to go and get them. To help your friend you decide to go back to the school and collect them all. But it won't be easy though as Mr Baldi will be in your way challenging you on this task. Once you make him mad he will chase you down.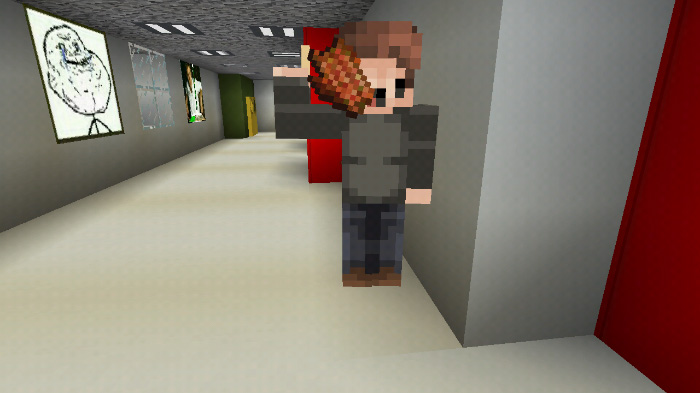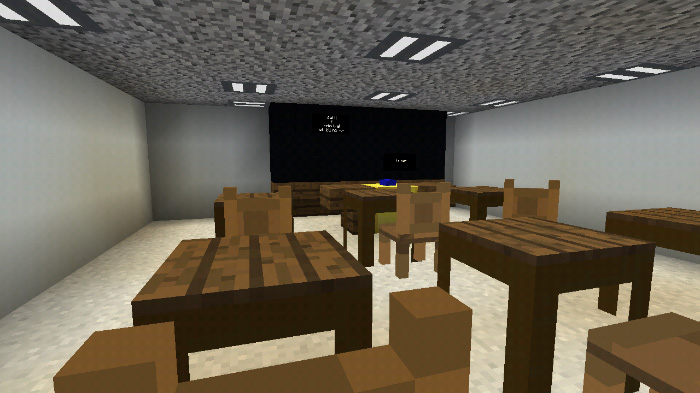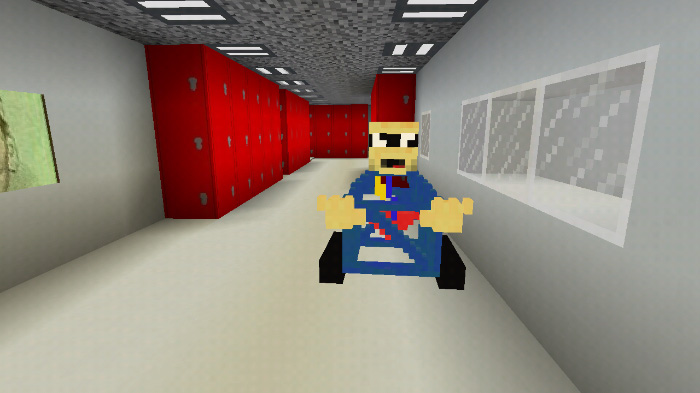 Trailer
Changelog
Added new models for all characters

Fixed Principal bugs

Fixed 1st prize bugs

Fixed gotta sweep and added new textures for it

Fixed Bsoda sometimes doesn\'t work

Remove difficulty options

Added new items

New textures, fully Minecraft style

Fixed link download
Installation
Note: This map will not work very well if your version is lower than version 1.7.0.13