Batty and the Killing Machine is a fangame based on the popular game called Bendy and the Ink Machine. This map is the first chapter and if everything goes as planned there will be five in chapters in total.
In this map you play as Steve who 30 years ago used to work as a cartoon artist at Jeffrey's Studio. Today he has invited you back to the sudio but when you get there you notice it's abandoned and there's ink all over the place. Your objective is to activate a machine and then safely get to an exit without dying.
Creator: CreeperGamerZXZ, Twitter Account, YouTube Channel
Updated: 12 November, 2017 (read changelog)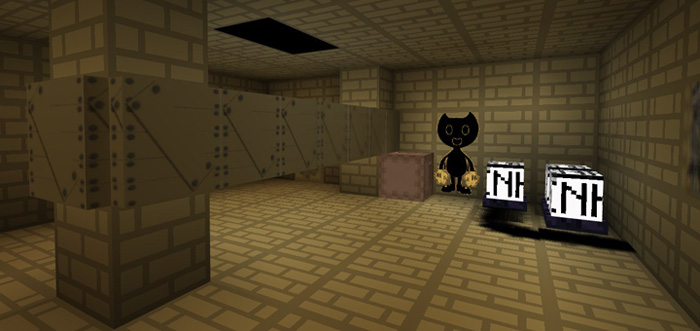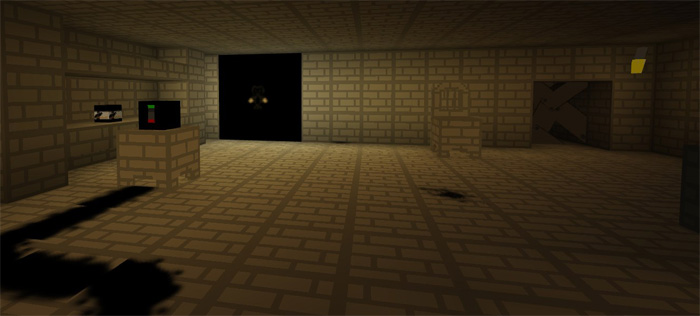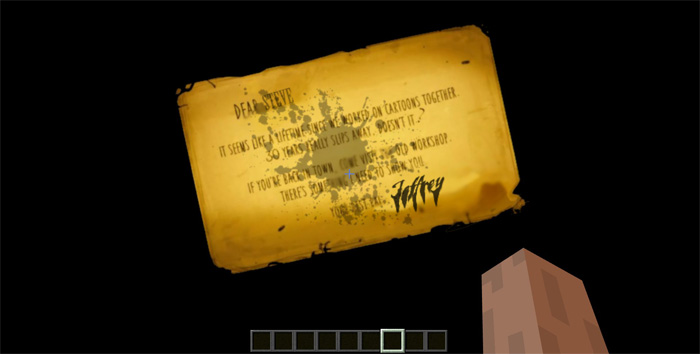 Trailer
Changelog
New character
3 new rooms
Updated textures
Updated map
New storyline
Bug fixes
Installation
Important: Make sure the resource pack is enabled before playing!