BlackCelestial Survival is a Complete The Monument map with several survival challenges. It's a quite fun map in that sense that it includes some custom features. For example, by collecting each block you will gain a new special ability. The gameplay works similar as to skyblock and the game uses a lot of custom commands and customized mobs. It's recommended for 1-2 players.
Creator: Zucth, Twitter Account
Updated: 17 November, 2018 (read changelog)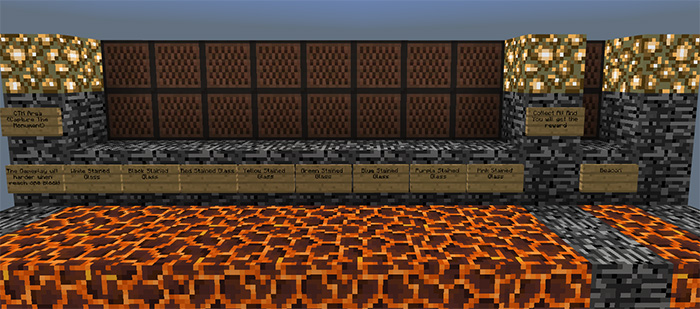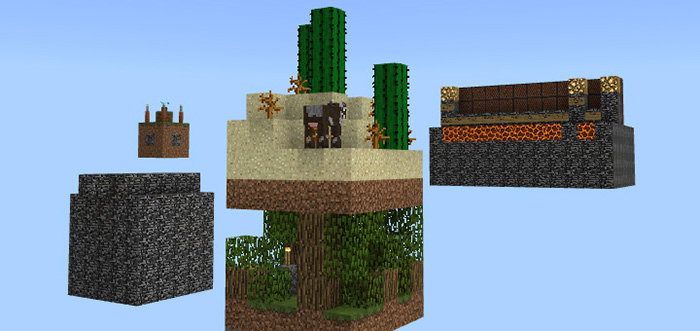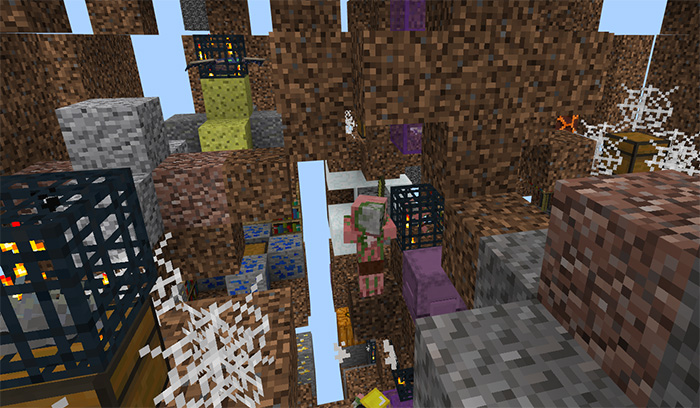 Creator's Note
If wanna play I recommend to play in minecraft pe 1.7.0.3 (warning) because it\'s can make your game clash (not available on minecraft pe new version) the command using might change!
Trailer
Changelog
Fix Difficulty (Some item that increase you to much power)
Fix bug (Goat Trojant)
Fix Glass Temple command
Fix Dimension Bug
Add Feature (New)
Combzea Dimension
Lab Area
More 10+ Celestial/ Dungeon/ CustomCrafting

(Angry Cactus,Bed,Creator Official,Spronge Dungeon,Cloud Celestial,Lab Area,Desert Pillar,Magic Craftingtable,Quartz mining,Mushroom-podzol,Abandon Shipwreck,Compass Craftingtable,Ice Cave, and many more that I cannot remember!)

New Archivement

(Enter The End)
(Enter Nether)
(Enter the Lab)

More Tip

(Survival Tip on the map)

The custom cmb change this world to almost like use mod!
Redstone Ore

(Celestia: Quartz Mining)

Add More Difficulty on (Surviving and do the dungeon)
Installation