It's summer and for some of us that also means butterflies! The Butterfly Addon replaces the well known cave dweller known as the Bat with a beautiful butterfly. There are 11 different colors you can choose between to install and once installed you will also notice that this new mob serves some more purposes than its predecessor.
Creator: Nogard, Twitter Account
How does it work?
These butterflies are a little bit different than those you would find in real life. First off, they quite a bit larger than an ordinary insect. And secondly, they will only naturally spawn in caves as they replace bats. Either way, they are much more useful than bats as they actually serve a purpose for the player.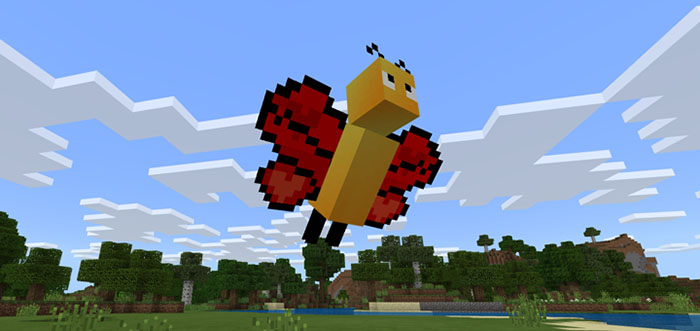 By hitting a butterfly it will instantly drop dead and drop an Elytra on the ground. For those who don't know, the Elytra is an armor item which can be used by players to glide (or fly indefinitely if you're in creative mode).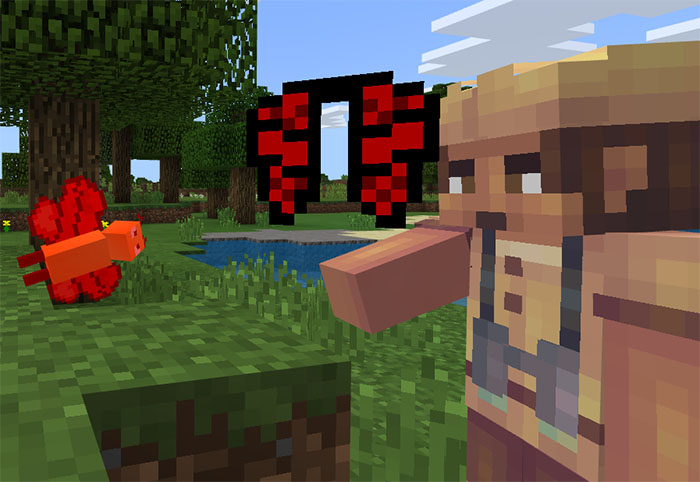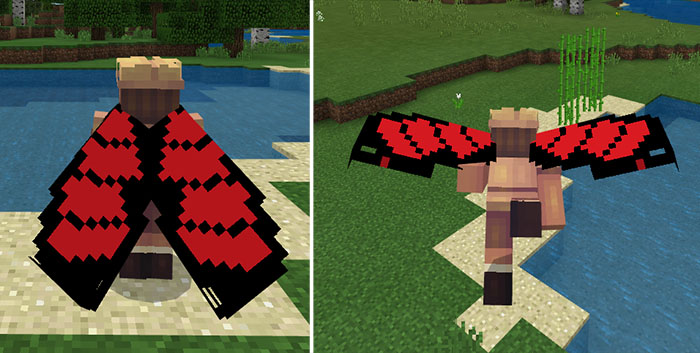 Installation
There are 11 different colors and the add-on supports 4 different languages (English – US, English – GB, Czech, German).
Download one of the following add-ons:

Activate the resource pack and behavior pack for a world in-game