To thank all of our users and show our love for the community we have partnered with MCPE Master and together decided to give away prizes worth a total of $4500 USD:
Giveaway has ended!
Winner List
Winners will be contacted on Twitter by @kevinjg10 or @MCPEDL.

How to Enter the Giveaway?
All 4 steps are required to participate! Read everything carefully!
1. Download the map and complete all challenges in the map to find five passwords.

(Map Name: Operation E.L.F.
Map created by: [EB]Al'Saint'Nick)
2. Click here to retweet our tweet and submit all passwords in the retweet.
Instructions: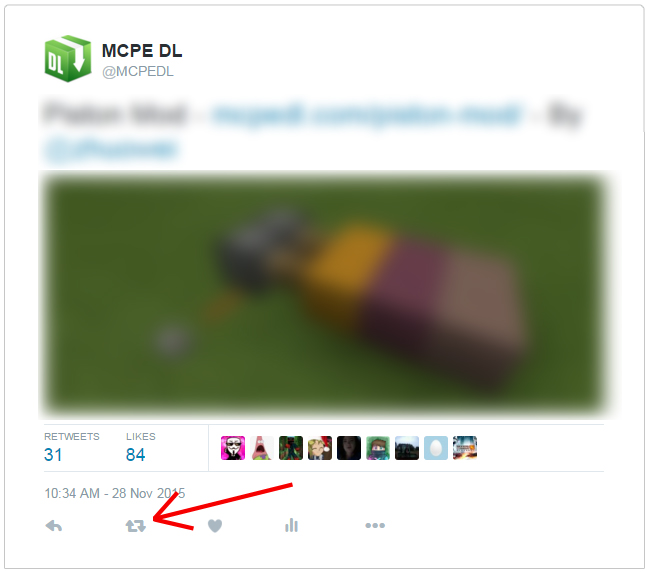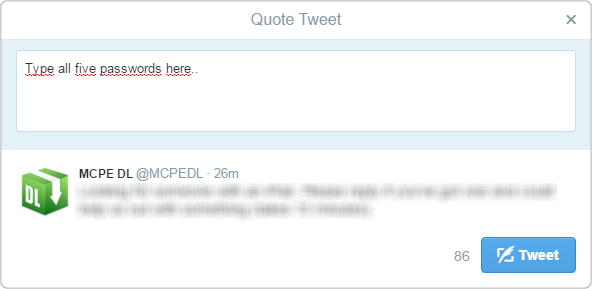 3. Click here to submit a link to your retweet with answers.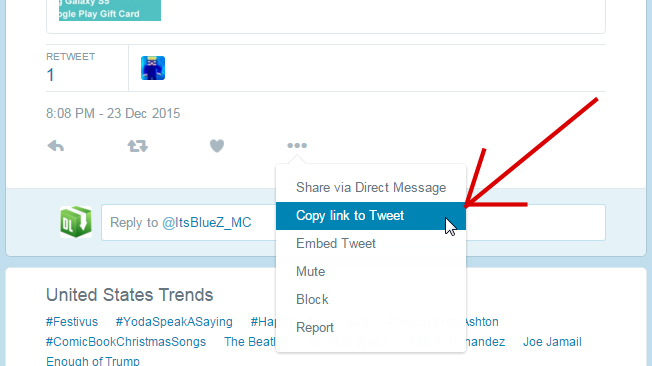 4. The contest ends on December 28th, 2015. We will announce all winners on this page and on Twitter on December 31st, 2015.
Follow MCPE DL & MCPE Master on Twitter to be kept up to date!
Prizes Explanation
Read "How to Enter the Giveaway?" further up to learn how to participate.
The first five people who send us the correct passwords will get a Samsung Galaxy S5 (value: $372 per device) (max winners: 5).
The person whose reply gets the most retweets wins a Samsung Galaxy S6 (value: $500 per device) (max winners: 3).
50 random people who send us the correct passwords will get a Google Play Gift Card (value: $25 per card) (max winners: 50).
Thank You..
First off we would like to thank YOU for participating in our giveaway!
MCPE Master was a huge part in making this giveaway happen. MCPE Master is an incredibly popular Android app which offer a ton of value. Download it here or read our review of the app here. Don't forget to check them out on Twitter too!
[EB]Al'Saint'Nick was the amazing builder who created the map. Thanks to his amazing building skills he managed to put together the map very quickly for us. CreatrixPE helped with some ideas for the map. FlamingLead was responsible for the Jingle Bells music which can be played by pressing a button in the beginning of the map. Thank you all!
Feel free to share your thoughts about this giveaway with us on Twitter.