This map features a small Christmas-themed amusement park. It includes multiple minigames, plenty of roller coasters and everything you might need to entertain yourself during the Christmas holidays. All of the creations are very compact and small but it's nonetheless a great theme park worth exploring.
Creator: ShadowBlader21
The spawn is on the parking lot of the amusement park.

You won't get enough of the roller coasters! There are several of them and they look like plenty of fun!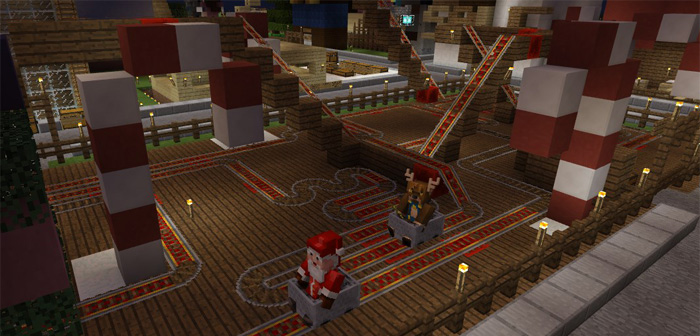 Santa's sleigh. Can you get up there?
Are you up for some miniature golf?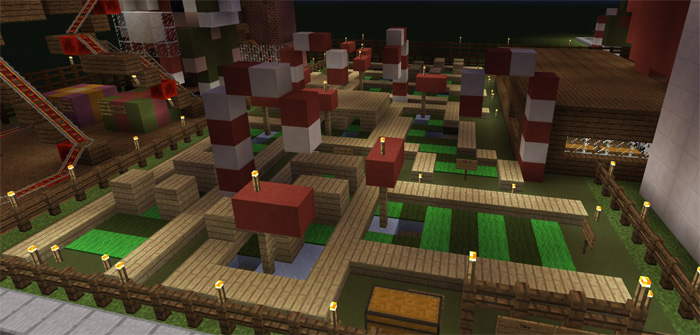 End your visit to the theme park by a duel of fight to the death. It's not exactly the best way to end the day but it's actually more fun than what it sounds dreary.