The Republic of Peaceland is one of the largest and most detailed maps so far created for Minecraft PE. It consists of two different cities by the names of City of Democratia and City of Hollywoodenplank as well as a vast amount of different creations scattered around the lands. There are lots of things to see such as hospitals, libraries, universities, suburbs and much more. As a whole, it's a really great map to explore!
Creators: PeacelandGov (Twitter, Facebook), Nick_Miao (Twitter), PLBroadcasting
Updated: 20 April, 2017 (read changelog)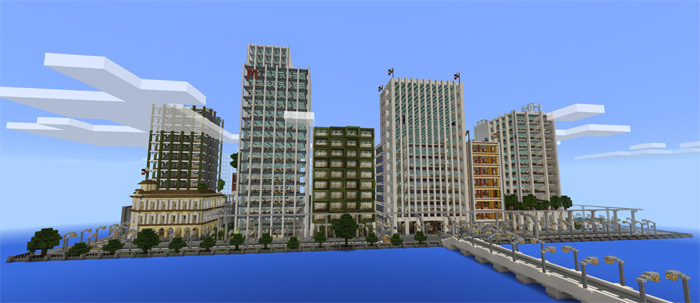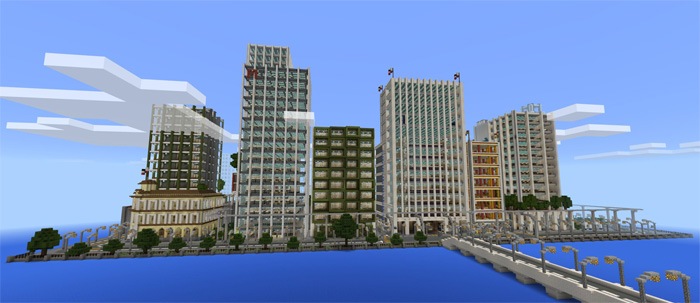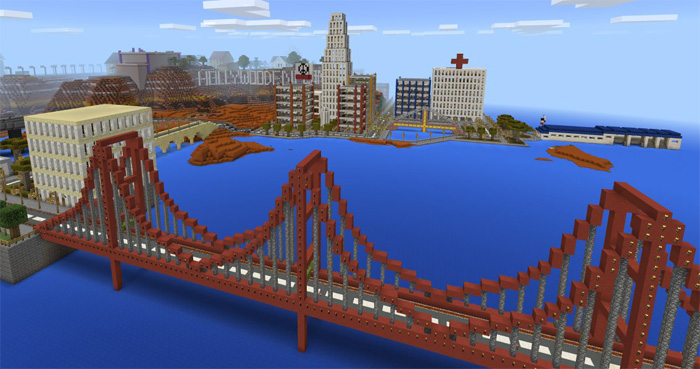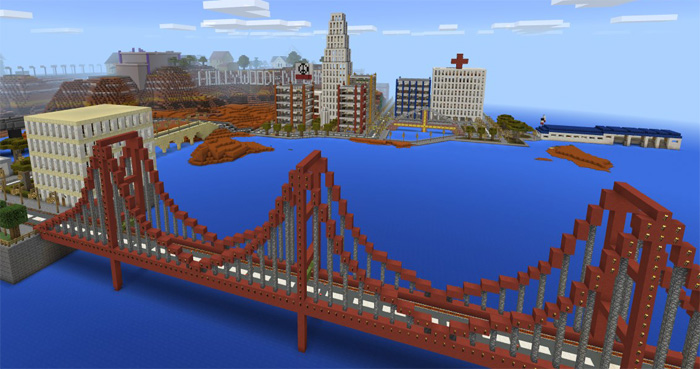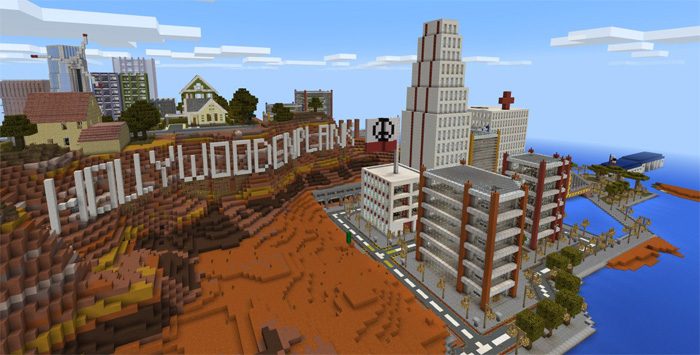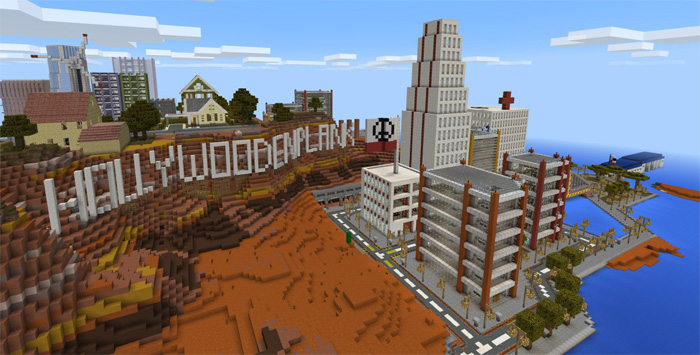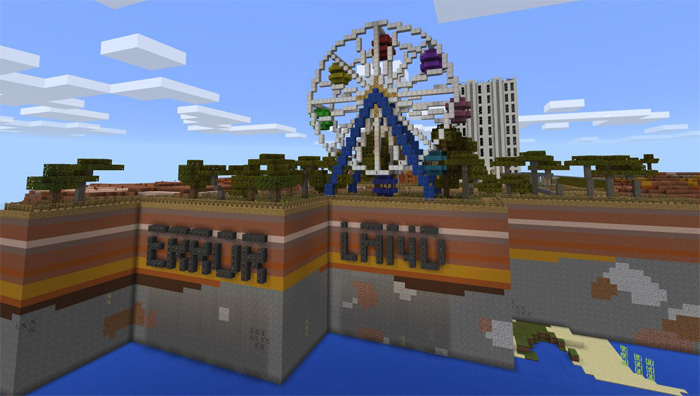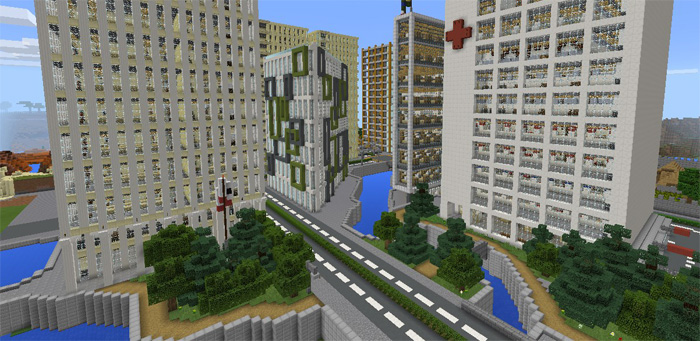 Installation
Go in-game and enter the world!