Cobblestone Island is a fun and exciting adventure with tons of surprises. The villagers of this exotic island have been locked behind bars by some evil mobs. You're a brave warrior and it's your objective to find all of the required items to override the locked door and release the villagers from their captivity. The items are hidden all over the island and to get them you have to complete numerous challenges.
Creator: Kidsource, Twitter Account
The villagers are locked in a jail cell. Find 30 Prismarine Crystals and drop them in the hopper to save them.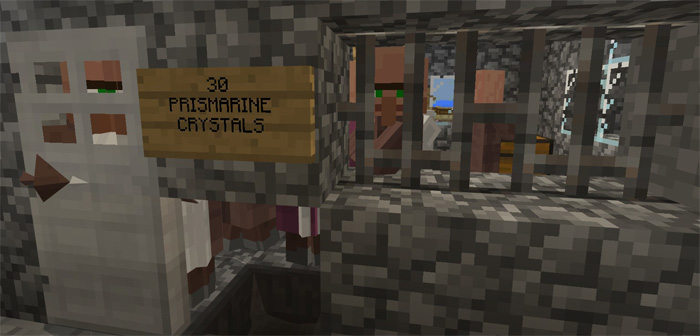 The Prismarine Crystals can be found all over the island. To obtain them you have to complete all kinds of different challenges.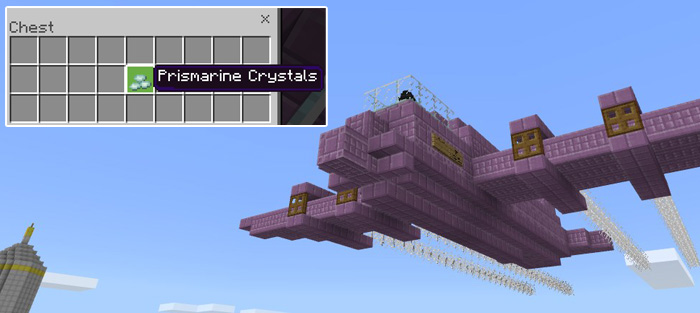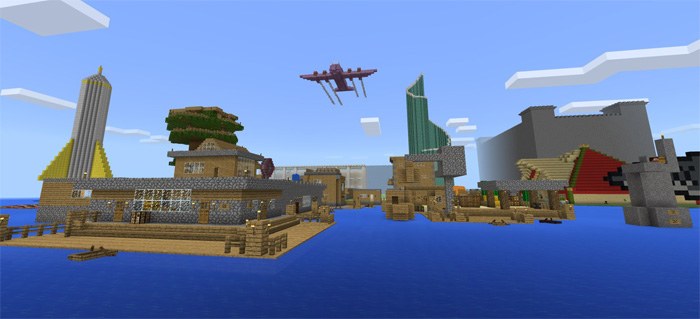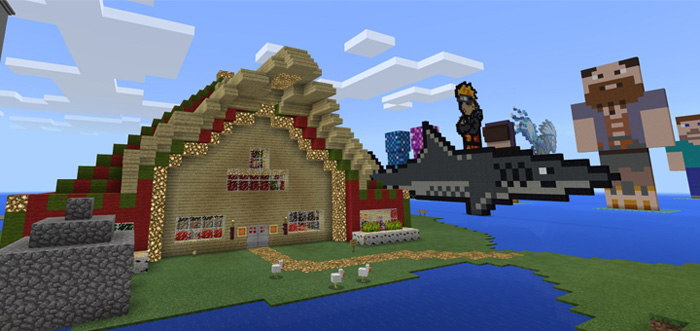 A giant pizza! Nom nom!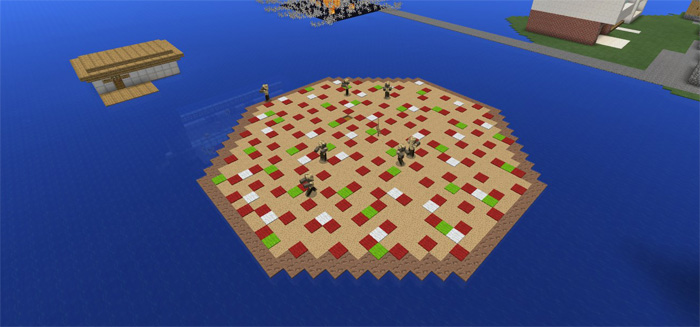 This map includes mob battles, puzzles, hidden custom armor, hidden custom weapons, more than 50 different buildings and much more.
Installation