Connect Four is based on the real life two-player board game where the objective of each player is to connect a row of 4 pieces vertically, horizontally or diagonally. After finishing a round the board game can be resetted to continue on a new round.
Creator: Geoman, Twitter Account
How to play?
Connect Four is a game for two players. Each player will be asked to pick up some of the sand blocks from two different chests. Then climb the standing board using the ladder and start playing.
To win the game you must get a row of 4. It can be vertically, horizontally or diagonally.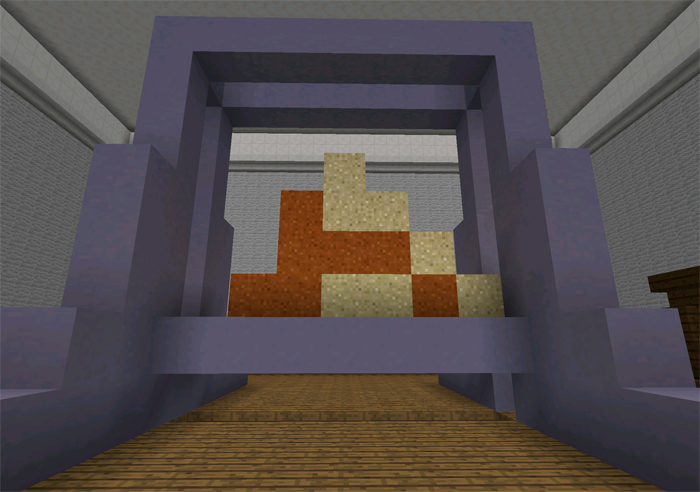 After one of the to players have won the game can be resetted by destroying and replacing the clays in the bottom of the board.