This is a resource pack which replace the dead coral variations with new coral which include The Lettuce, Birdnest, Elkhorn and others. If you enjoy using coral for decorating underwater but want a few more options then this could possibly be a solution for now. Hopefully it will be possible to add new blocks like it is with entities in 1.8 in the future. But this will do for now!
Creator: Gfriend_Yuju28, Twitter Account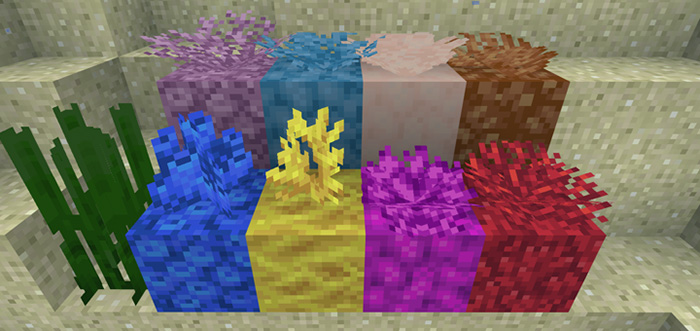 Creator's Note
Pls Dont Upload This To Any Websites Without Permissions, This Can Be A Way Of Reporting You.
Whenever You\'re going to Upload A Video playing this map, Always Leave The Link To This Page And A Link To My Twitter.
Pls Dont Upload This To Any Apps, Websites And Don\'t Claim That This Is Yours.
Installation
Start Minecraft
Settings > Global Resources > Apply the resource pack