This map showcases multiple different sounds which exist in the vanilla version for Minecraft PE. All of the showcased sounds are extremely creepy and works wonders on horror or adventure maps where you need to add some scary element. Neither of the sounds require any resource pack and that means anyone with the game can get the same results. However, it'll only work for version 1.1.0.9+.
Creator: FH_Miner, Twitter Account
How does it work?
In the map there are multiple levers on command blocks. You can pull a lever to execute a sound. Check out the video down below to get a better idea of the map.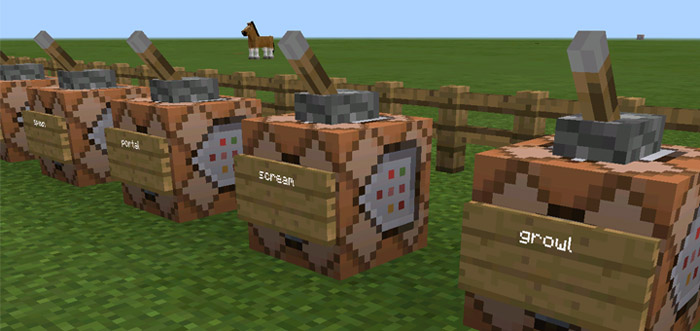 Important: This map is limited to 1.1.0.9 beta users only. Android users can sign up for the beta here!