This map is a great showcase of creepy sounds in-game which can be used for creating horror or other types of adventure maps. All sounds are vanilla so this means you won't need any third-party resource pack or similar to load them. You might need to download the official Minecraft sound pack from the marketplace if you don't have it already.
Creator: FH_Miner, Twitter Account
Updated: 3 December, 2017 (read changelog)
How does it work?
In the map there are multiple levers on command blocks. You can pull a lever to execute a sound. Check out the video down below to get a better idea of the map.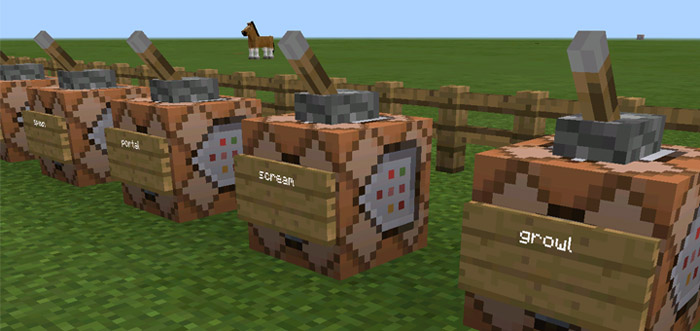 Changelog
Fixed commands compatible for v1.2.5
Fixed chunks not loading properly on low-end devices
Installation