Floating text is a very useful feature for servers and maps. Unfortunately though, it's mainly just available by coding third-party plugins or mods. This add-on gives you the ability to make custom floating text in any way in your Minecraft worlds. However, there are certainly some limits and there is definitely some room for improvements.
Creator: JEBR_Gaming, Twitter Account
How does it work?
First off, you will need to obtain a name tag with the proper text which you want to display. For that you will need an Anvil and a Name Tag. In this case, I chose to name it "The Nether".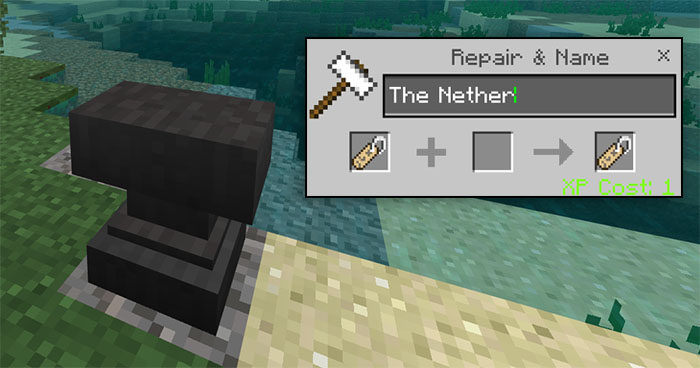 Next, you will need to spawn the floating text entity. This is done by spawning a rabbit.
Use the Name Tag on the invisible rabbit to create the floating text. The rabbit is invisible, but it's still possible to push around. It would certainly have been better if it had no hitbox at all.
Another cool trick you can use for making it float higher above the ground is to spawn an invisible ladder: /setblock ~ ~ ~ ladder 6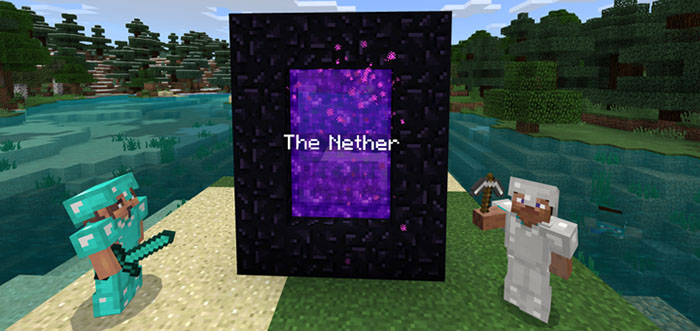 Installation
Activate the packs for a world in-game