This is a script which makes use of the latest scripting feature in 1.9.0.3 for Minecraft. It adds a status indicator on the screen when aiming/focusing on a mob. It's a great example to show off some of the new modding capabilities possible with the new scripting API for Minecraft: Bedrock Edition. It's similar to 'F3' for Java Edition.
Creator: Drag0nD, Twitter Account
Credits: thanks to abc55 and cuteness for help in damage counter, credits to reimarPB for UI
Updated: 17 January, 2019 (read changelog)
How does it work?
By focusing in on an entity you will be able to view some different stats for it:
Name (and custom name if named with a name tag)
Health
Attack damage
Position (X, Y, Z)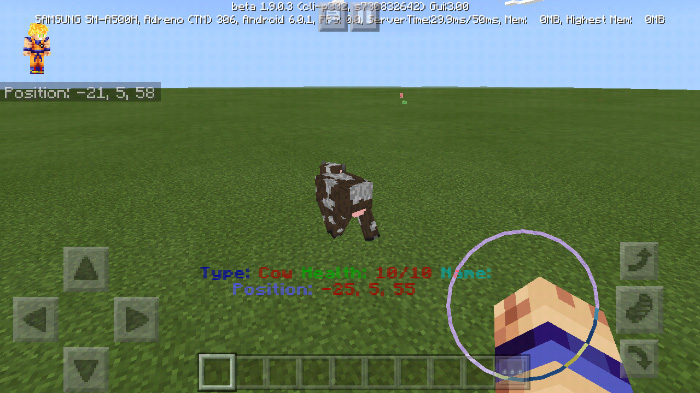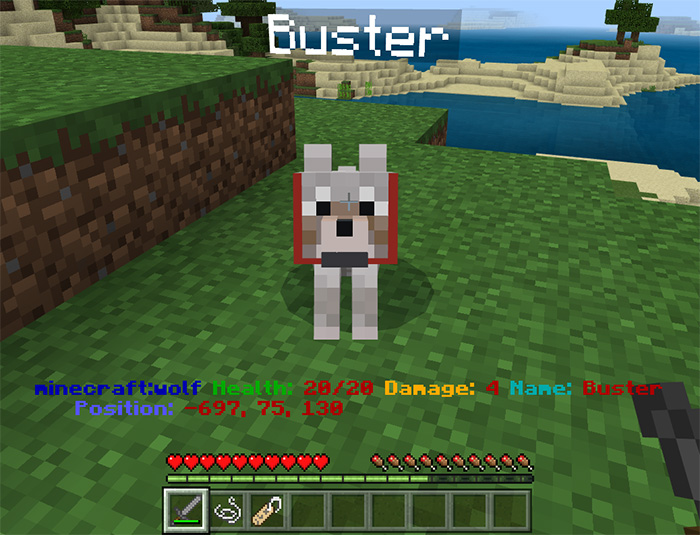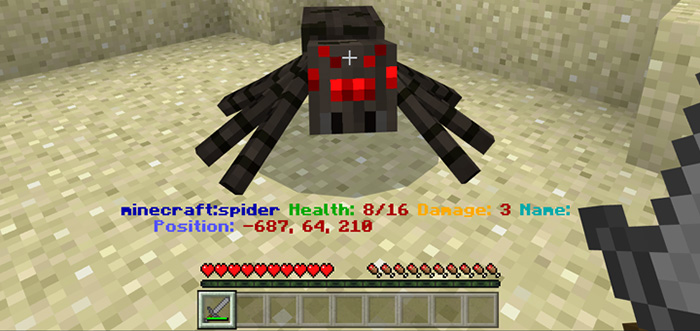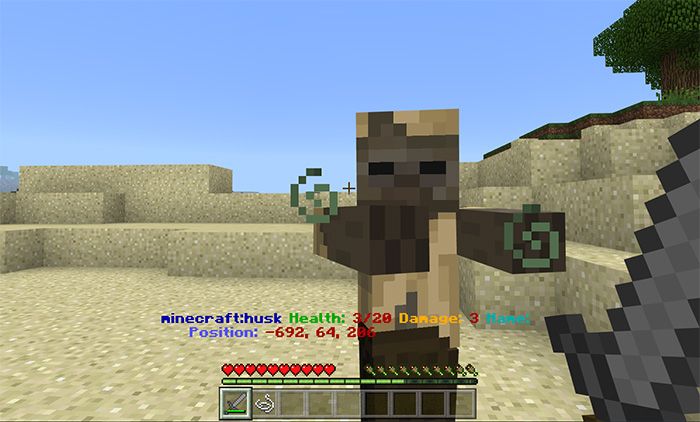 How to disable the custom user interface (UI)?
You can disable the custom UI by throwing a 1 dirt and 1 stick on the ground. Then press on one of the buttons turn on/off the UI.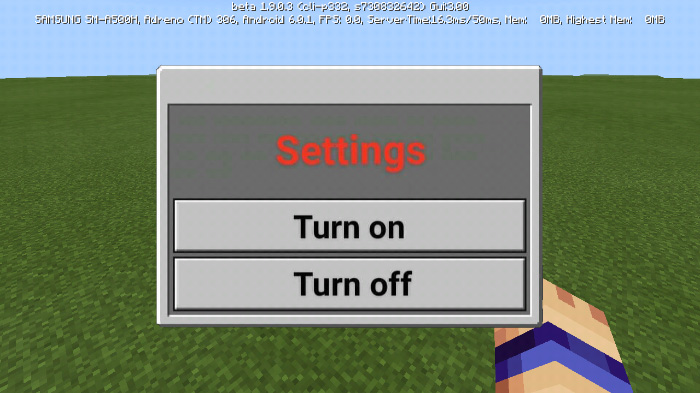 Important: the script will not work perfectly in multiplayer but im working on a fix. Report bugs on Twitter.
Changelog
fixed crash when you look at ender crystal or tnt
fixed error messages when you kill entity
now the script work with custom entities
updated the UI and made a version without UI
Installation
This script requires 1.9.0.3 (currently only available for Windows 10). Android users can use BlockLauncher (a third-party app) to unlock the feature.
Download one of the following packs

Apply the pack for a world
Enable "Experimental Gameplay" in the world settings
Create the world