This is the first add-on to introduce the possibility of riding a dolphin in the Minecraft beta. It's actually already rumored to be an official feature in a coming update for Minecraft, but if you can't wait and want this feature already then get this add-on. However, there are certainly some limitations in terms of usage. For example, you can't really control the dolphin.
Creator: NetherNinja, Twitter Account, YouTube
Updated: 30 April, 2018 (Updated to work for the 1.5 full release (Updated dolphin.json file))
How does it work?
First off you need to find a dolphin. Dolphins spawn in all ocean biomes except for frozen oceans. Approach the dolphin and interact with it (similar to riding any other rideable mob) to ride it.
iOS / Android: Long press on the Dolphin and press "Ride"
Windows 10: Right-click on a Dolphin to ride it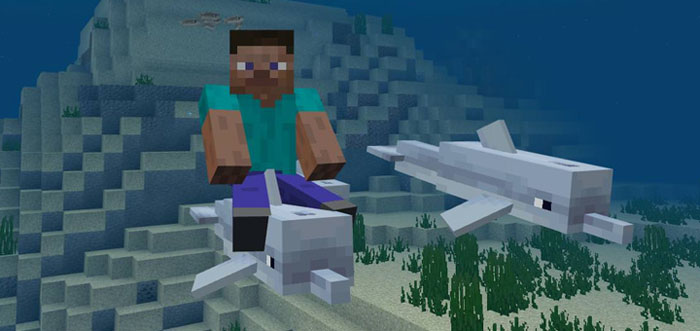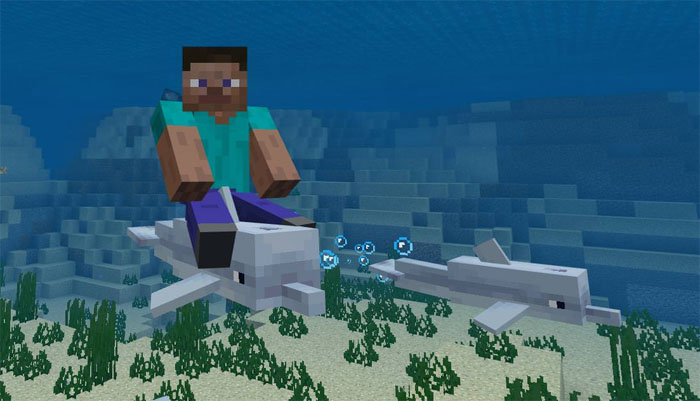 Note from the creator (NetherNinja): This is an add-on not an official feature so any inconsistencies with it I apologize, I am aware of mojang's "animal cruelty" rules, but I do not affiliate with mojang, but via addons I just want to add what's fun to the game!
Installation
Activate the pack for a world in-game