Elmsville is a small, modern city which is mainly meant for roleplaying. Everything is interactive, from the showers (which actually work) to the garage doors and shops. Lots of commands and redstone have been implemented into the map in order to make the experience great. It's perfect to use for role-play!
Creator: 2cuteRedstoneKitty / TripleThreat817
Updated: 14 October, 2018 (read changelog)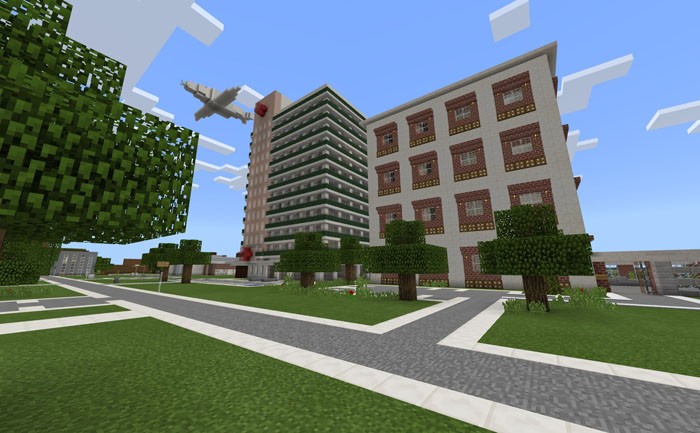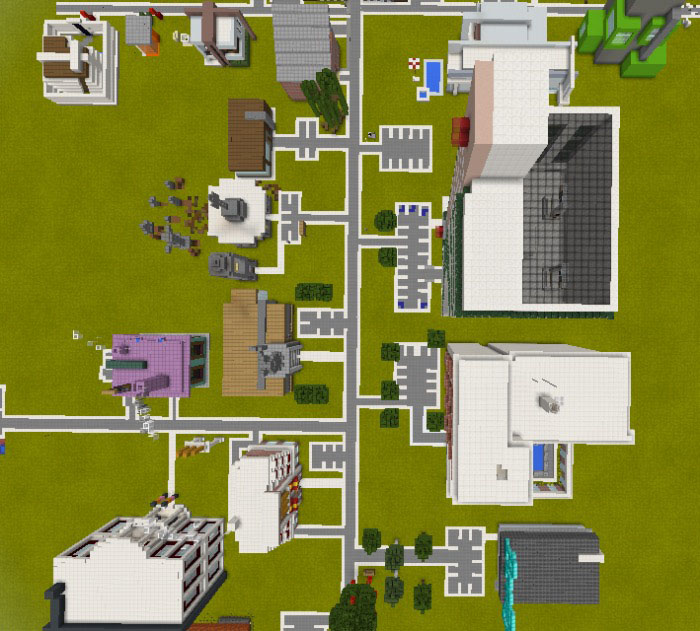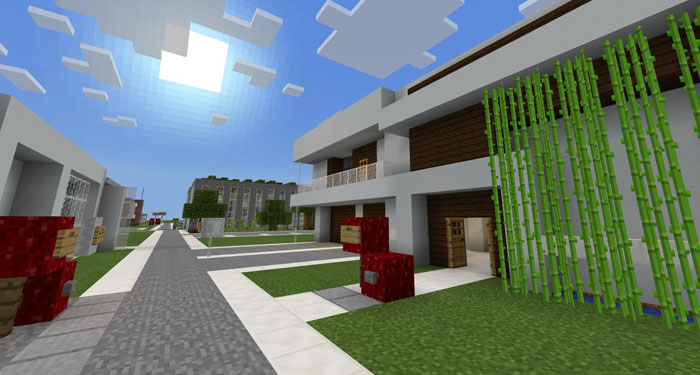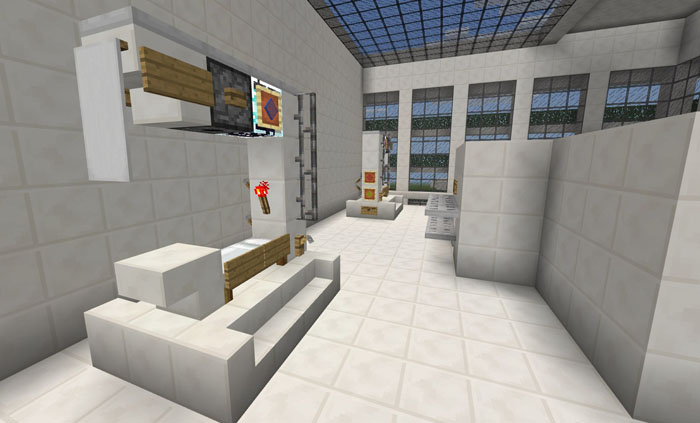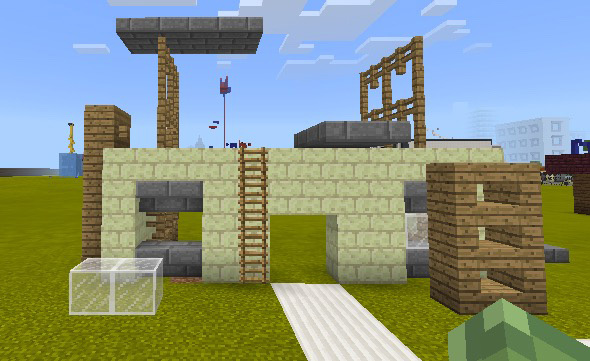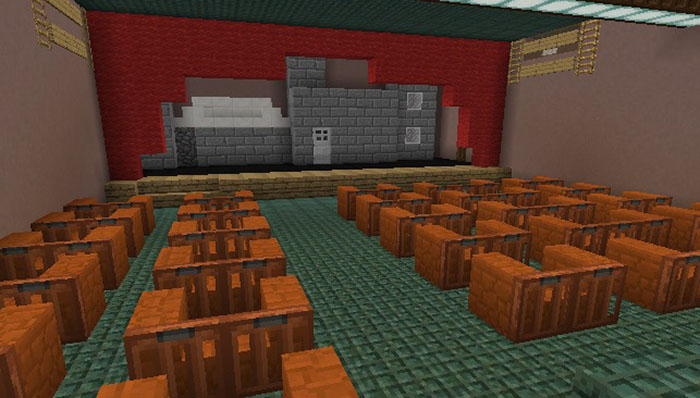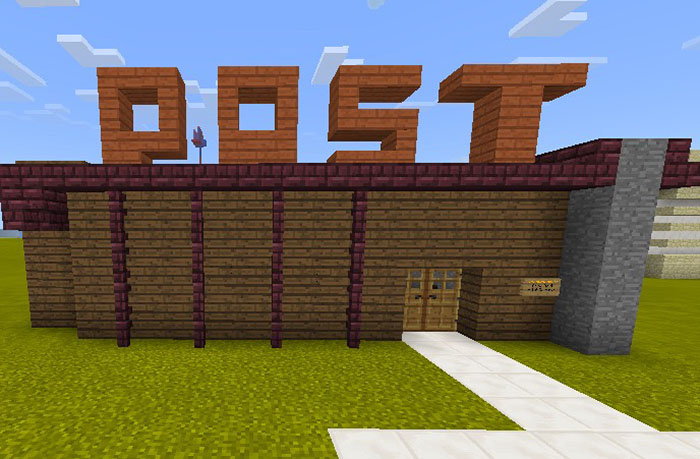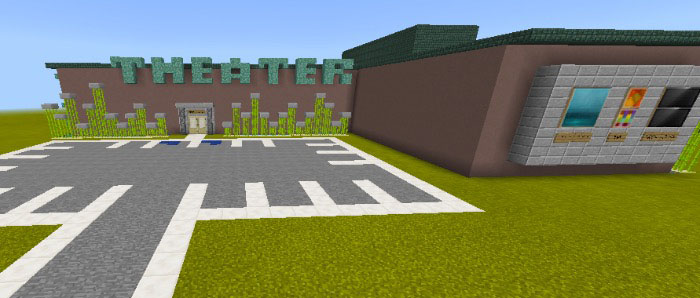 Here are some of the features included in this map:
Job System – Choose between many different occupations (each have different pay)
Shop System – Simple and easy to figure out! (You press buttons to buy stuff!)
Restaurant with drive-thru
Dentist – Clean up those hamburger-rotten teeth!
A selection of modern houses for the average person
Three awesome huge houses for the rich persons, complete with garage doors, indoor and outdoor pools, working showers, multiple bedrooms
Theme park with a mini dropper, roller coaster, bumper cars, made (partly) by TheSteakPotato
Custom texture pack which implements money, TV and more!
Changelog
Finally, after much pestering, a shopping mart has been added! It contains foods and drinks for all occasions- for great prices!
Added the Wired House Mystery to the list of solvable crimes! For all of those aspiring detectives out there, now's your chance- can you figure out what happened to the man at 666 Wired Lane?
Added a Health Class at the MineAcademia, for future doctors and nurses. Learn about the Minecraft healing methods so that you can get the Doctor Job when it comes out next update!
Changed the money system! Now there will be less bugs, less cheating, and better exchanges! You will no longer be short-changed or be able to buy a  $1000 for  $10… hahaha!
(tried to) fix the weird bug where people buy 15 Privet Drive!
started construction for a new Office Building, which will come with some new jobs!
started the construction of a new Doctor Job!
Fixed a LOT of bugs and glitches!
and more ;D
Installation