Elmsville is a small, modern city which is mainly meant for roleplaying. Everything is interactive, from the showers (which actually work) to the garage doors and shops. Lots of commands and redstone have been implemented into the map in order to make the experience great. It's perfect to use for role-play!
Creator: 2cuteRedstoneKitty / TripleThreat817
Updated: 11 July, 2018 (read changelog)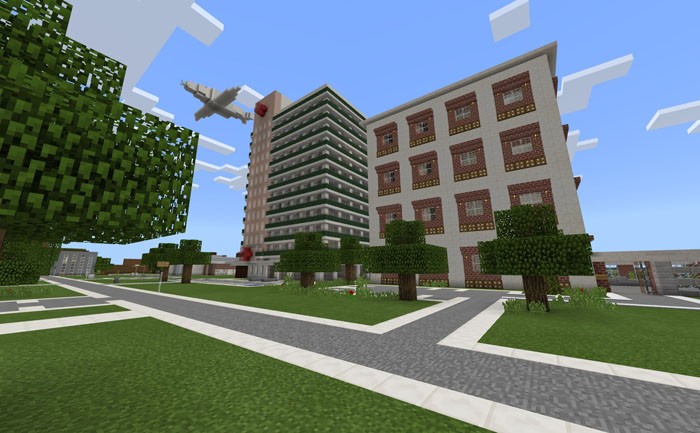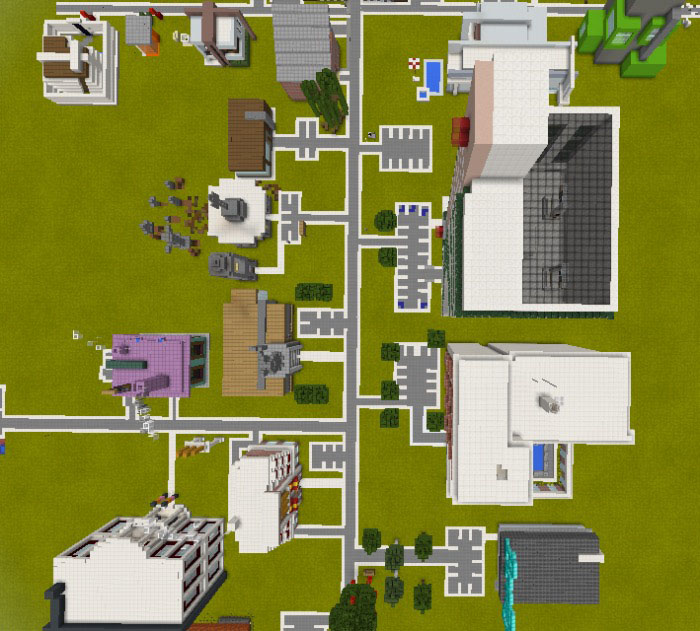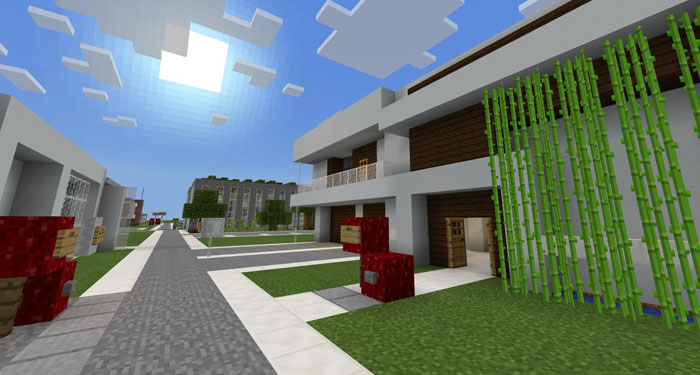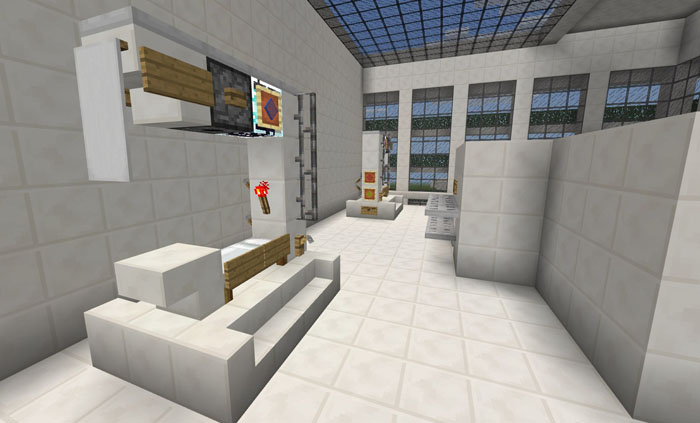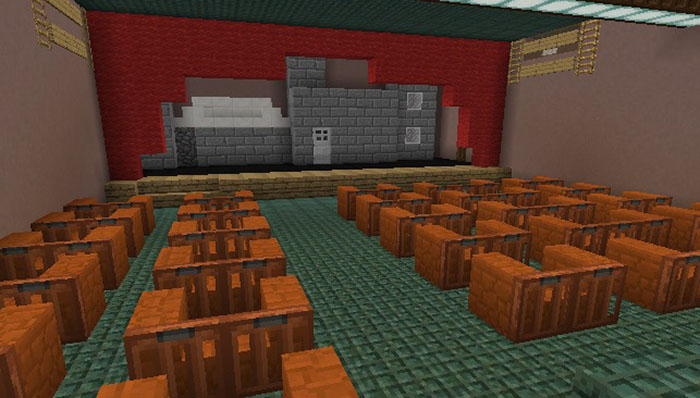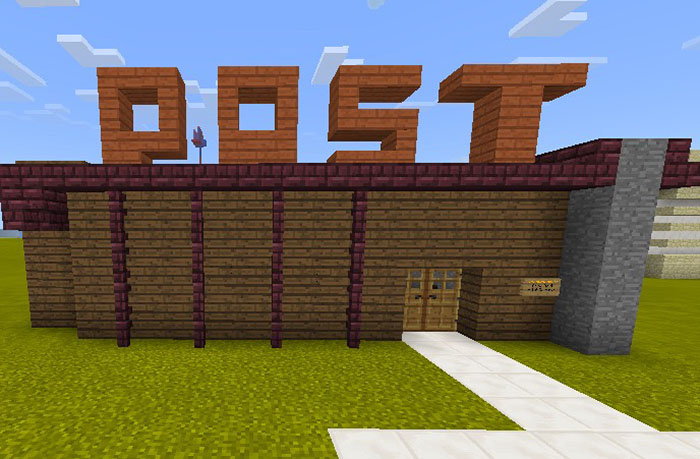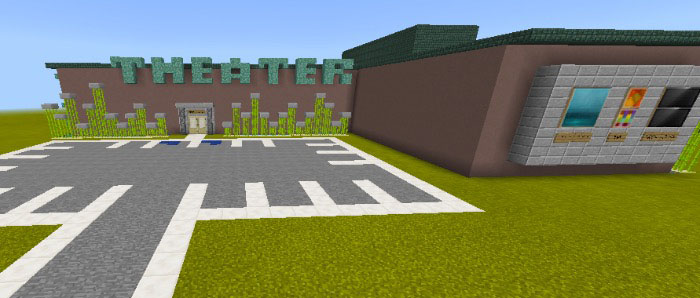 Here are some of the features included in this map:
Job System – Choose between many different occupations (each have different pay)
Shop System – Simple and easy to figure out! (You press buttons to buy stuff!)
Restaurant with drive-thru
Dentist – Clean up those hamburger-rotten teeth!
A selection of modern houses for the average person
Three awesome huge houses for the rich persons, complete with garage doors, indoor and outdoor pools, working showers, multiple bedrooms
Theme park with a mini dropper, roller coaster, bumper cars, made (partly) by TheSteakPotato
Custom texture pack which implements money, TV and more!
Changelog
A theater! Buy popcorn from the popcorn machine, get a soda from the soda machine- or not… Go and see a play, or be an actor in a play! There is also a control room where you can change the stage settings and prop (5 places!) lower and raise the curtain, dim/brighten the lights, and more!

A Post Office, with all-new TroMail! Send electronic messages to your friends throughout the city! Or, stick with the old-fashioned way and send packages and hand-written letters.

A Park, for kids (and adults, too!)

A detective's office, more those mystery-solvers and code-crackers 😉

A couple of crimes have been committed in the city, and the detective can solve them!

Some bugs have been fixed!

The weird glitched holes in the wall and outside of the map have been patched.

Added a forest outside of the city! Maybe there's even a witch of the woods, haha…

More library Books added to the library, for the readers and nerds!

The Job Center has been redone, to be less confusing and give more information!

Some weird stuff has been going on at the haunted house on Wired Street… for those of you who noticed, more clues have been added, and more soon to come.
Installation