Evo Shaders is beyond anything we've seen before. No matter which terrain you are in everything will look ten times more beautiful. The lava in the Nether looks incredible because of the glowing hot lava. Also the Overworld in Minecraft got a much more realistic and lively appearance. Take for example the tree leaves which are moving in the wind or the beautiful clear water.
Creator: TRXDev, Twitter Account
Updated: 4 November, 2016
iOS Users: Try this RSPE Shaders instead. It's optimized for iOS, this doesn't appear to be so!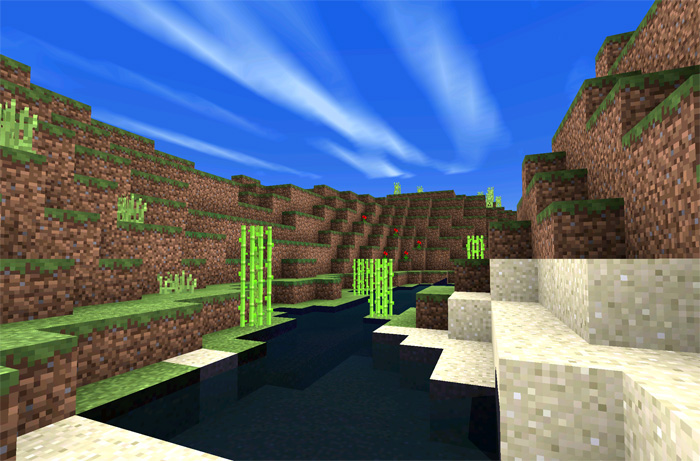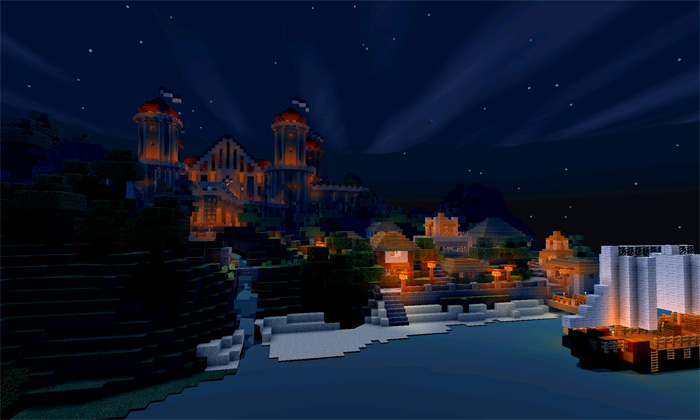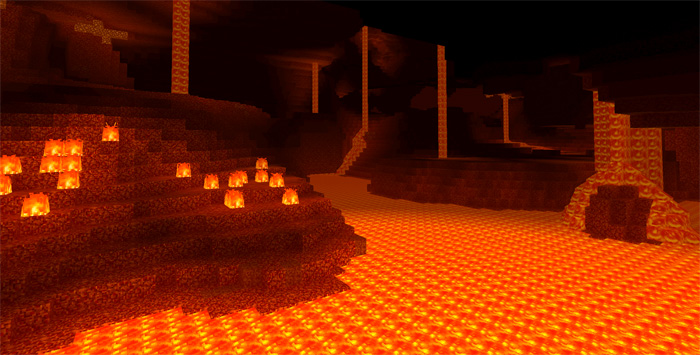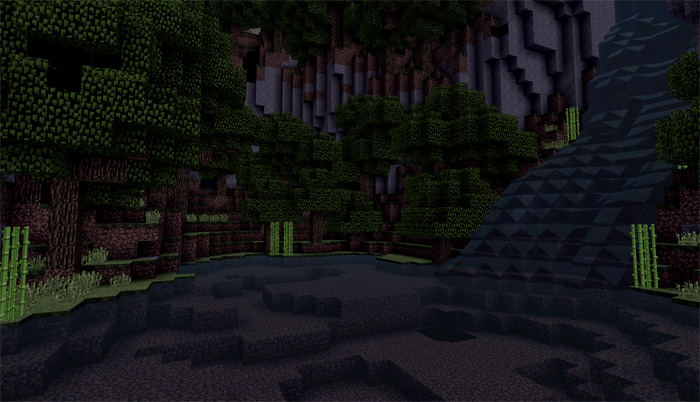 Installation
This resource pack will only work on certain Android and iOS devices. It will not work for Windows 10! If you've a less powerful device it's possible it won't work at all. Make sure to check the system requirements before installing.
System Requirements (minimum):
OS: Android/iOS
GFLOPS: 30+ (check)
Quad

OR 

Octra 1,1+ GHz
GPU:

Adreno 305
Mali 400MP
Tegra 4+
(PowerVR) Unknown
SGX 544MP might work
Recommended System:
Android/iOS
GFLOPS: 75+
Quad 

OR

Octa 1,7+ GHz
GPU:

Adreno 405
Mali T860
Tegra K1+
(PowerVR) Unknown
G6200 might work
Guide
iOS WARNING: We've had too many reports of this not working for iOS (some say it works though). It is working fine on Android. Install on your own risk!
Download one of the following files:
EVO Lite .McPack
EVO Standard .McPack
Evo Ultra .McPack
Start Minecraft Pocket Edition
Go to "Settings", "Global Resources" and add the resource pack
Close the game
Open it again and enter a world!