This map was created way back in 2015 but it's just now that is has been released for download. It features a medieval kingdom consisting of two bases, a lumber mill, a small town, a ranch and a bunch of other great places which you can visit. If you like medieval or fantasy maps then Fantasy Craft will most likely be something of your interest. It should be noted though that it's a still a work in progress and that explains some of the empty areas around the world.
Creators: KopiandCy
Updated: 23 May, 2018 (read changelog)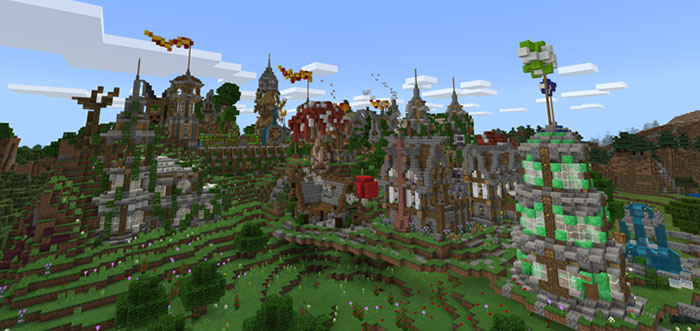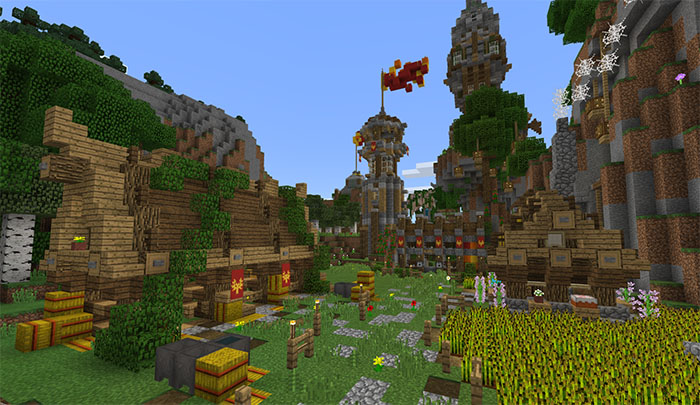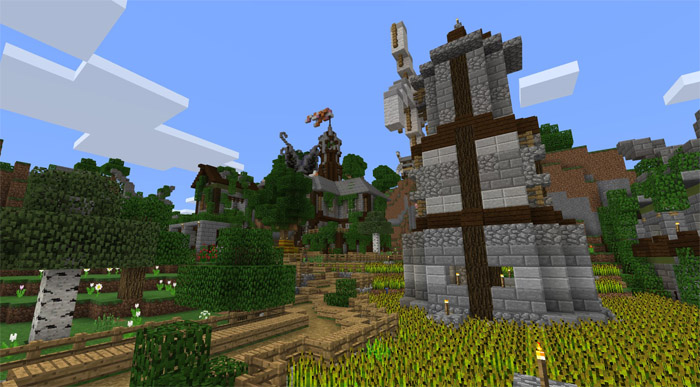 Changelog
Birch and Oak Forests
New Colors for Base Wisteria
NEW: The Hill (Replaces the Platform)
Removed the rural lands
New Shops and Mystical Plants
New Dragon Guardian
More secret rooms
Changed Base Wisteria Entrances
NEW: Tunnel under Birch Forest
*This is still a work in progress so there will be many places unfinished.
Installation