This is the second map in its series which lets you play through the second night of Five Nights at Freddy's: Sister Location in Minecraft. Five Night of Freddy's is one of the top horror games out there, so it's really nice to see parts of it transformed into a Minecraft version. The map got some really nice game mechanics such as the narrated voice which will guide you through the adventure.
Creator: DarkPower202, Twitter Account, YouTube Channel
Updated: 9 December, 2017 (read changelog)
How to play?
A narrated voice will guide you and give you tasks all through the second night. Now, go put those animatronics back to their stage but be cautious!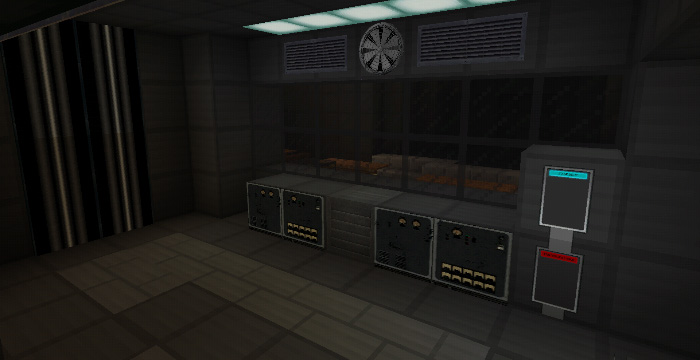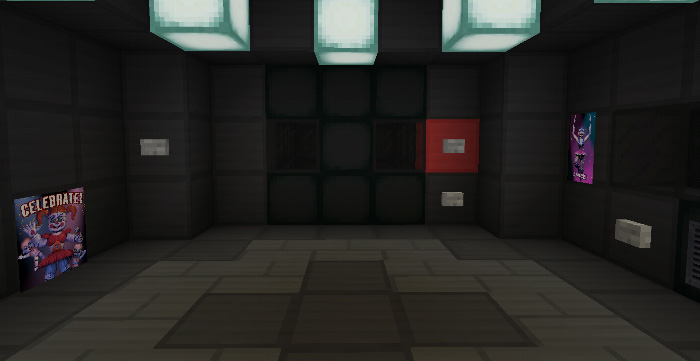 Minimal Requirements
Minecraft:BE v1.2.6.2+
1GB of RAM
Quad-Core Processor
Adreno 5xx Series GPUs (Not sure about Mali GPUs)
Known Bugs
Contact DarkPower202 or comment down below to report more bugs!
Unable to see the (Animated) Jumpscares if you do not pass the minimum requirements.
Paintings (Decorations) might come off if you have Render Distance set to below 8 and not using Fancy Graphics.
Funtime Freddy's Voice overlaps if you use the restart panel too fast.
Changelog
Fixed Ballora not jumpscaring the player even when the player is standing very near to 'her'.
Bidybab now have animated jumpscare (instead of using pumpkin face) and fixed the game over teleportation.
Changed some of the moving position of Funtime Freddy.
Installation