This add-on implements a golf buggy to the game by replacing the creeper. It's not the fastest vehicle, but it's definitely quite useful if you ever intend on going golfing in Minecraft (and there are plenty of maps for that). As it replaces the Creeper, this means it spawns on many locations in your world, but you can of course also just get it by using the spawn egg. Right now it can only be used by max 1 player, but in the future there will be two seats.
Creator: TeamBOB123, Twitter Account, YouTube Channel
Updated: 27 July, 2018 (Buggy now does not move around when not mounted on)
How does it work?
You can either find it spawning naturally in your world, or you can use the creeper spawn egg from your creative inventory to spawn it. You can ride it immediately, but to start driving and control it you will need to use a key (also known as a carrot on a stick).
iOS / Android: Long press the vehicle and press Ride / Drive
Windows 10: Right-click the vehicle to ride it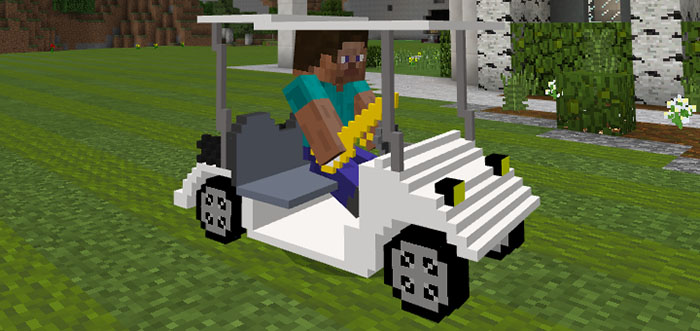 Point in the direction in which you want to go, and dismount the vehicle to stop driving.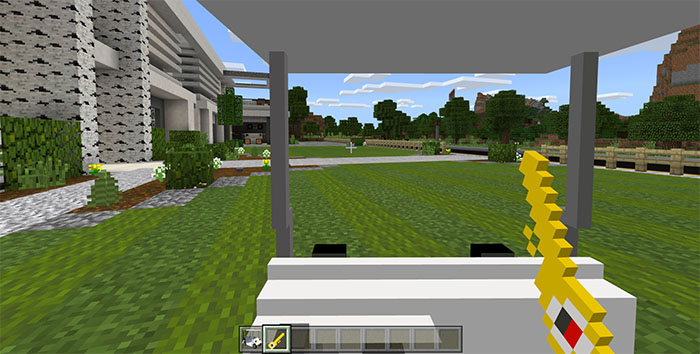 Installation
Activate the packs for a world in-game