This add-on will make a gravestone spawn when a player dies at its position. Destroying the gravestone will loot whatever items the player had on them at the time of death. It's really useful for roleplay, or for multiplayer if you're playing a lot of PvP.
Creator: MisteFr, Twitter Account
Credits: Thanks to Enely (Twitter) for the model and the animation.
Updated: 4 January, 2018 (read changelog)
How does it work?
A gravestone spawns on the location wherever a player is killed. By destroying the gravestone it will "die" and drop whatever items which the player had on them when they died.
Focus/look at the gravestone to see who rests there.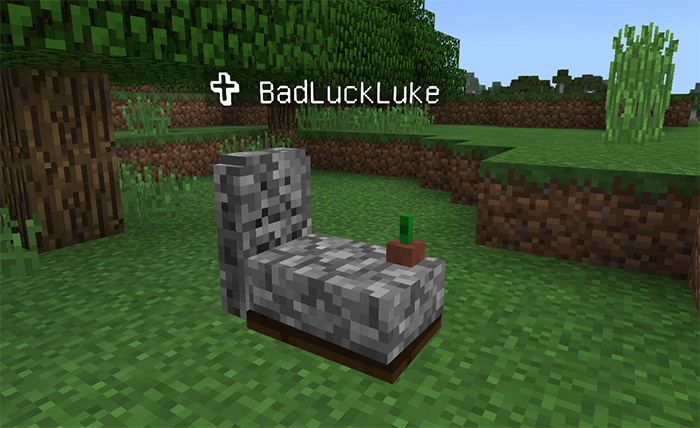 One killed, you will also be notified in the chat with the location of the gravestone.
Changelog
Made some improvements to the code and added a message telling where the grave is. The name of the gravestone has been improved too. The items in the radius of 5 blocks around the gravestone will be took into the gravestone.
Installation
Apply the packs for a world
Enable "Experimental Gameplay" in the world settings
Create the world