This add-on adds a grindstone to the game which you can use to sharpen (also known as repairing) your tools and weapons. The grindstone is actually a custom entity and it has a very cool and realistic animation. But as it's using these new features, it will only work on 1.8 and 1.9 versions of the game.
Creator: CodanRaigen21, Twitter Account
How does it work?
A Grindstone is an entity which have three different upgrade levels. You will need to use the Grindstone spawn egg or a text command to spawn it.
Click here or on the image down below to view a GIF animation of the Grindstone in action.
Long press with an item on a Grindstone and press the interact button (or right-click if you're on Windows 10) to repair a broken item.
Here are the possible upgrade levels.
Level 1 (default on spawn)

Repairs only stone tools and sword

Level 2 (upgrade with 1 stone)

Repairs stone tools and sword
Repairs gold tools and sword
Repairs iron tools and sword

Level 3 (upgrade with 1 stone)

Repairs all materials including the trident (except for wooden)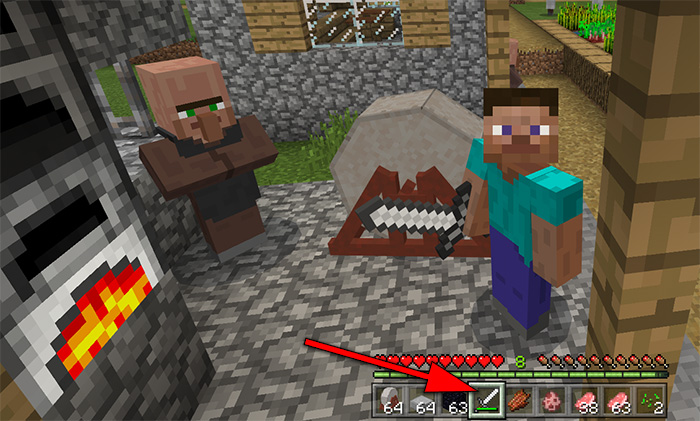 Installation
Apply the packs for a world
Create the world