This add-on adds 2 new reptiles (iguanas and snakes) to Minecraft. In total it adds 3 normal iguanas, 1 blue special edition iguana as well as 12 different snakes. All of them appear at random in most biomes in Minecraft.
Creator: Fernancraft277998, Twitter Account
How does it work?
You can find the snakes and iguanas spawning at random in most biomes such as jungles, deserts and others.
Iguanas (Green, Orange, Special Edition)
Wild

Flees from the player
Tameable with melons
Very quick mobs
Attacks spiders and rabbits
Health: 45
Attack damage: 5

Tamed

Attacks rabbits
Health: 90
Attack damage: 10
Protects their owner from any other entity attacking them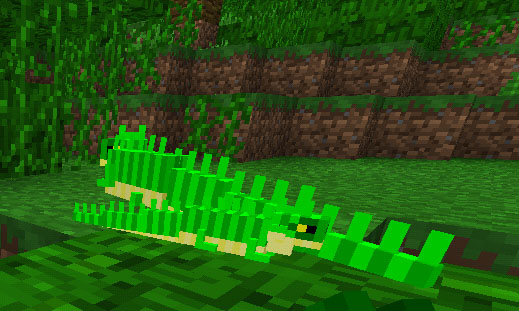 Wild Black Iguana
Flees from players
Tameable with melon
Attacks rabbits and spiders
They are very fast
Health: 40
Attack damage: 5
Snakes
Wild

Tameable with melon
Attacks rabbits, spiders, monsters, other snakes and the player
Most of them are poisonous
The attacks of some snakes cause blindness and dizziness
Health: 45
Attack damage: 3-5

Tamed

Attacks rabbits
Health: 90
Attack damage: 10
Protects their owner from any other entity attacking them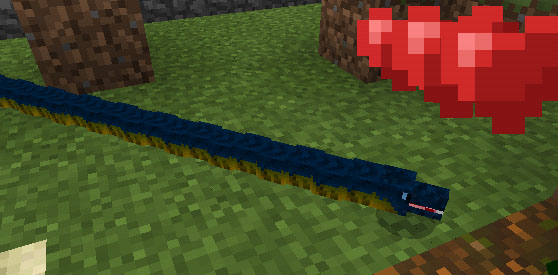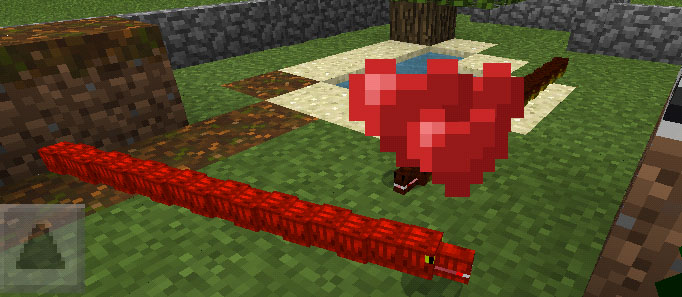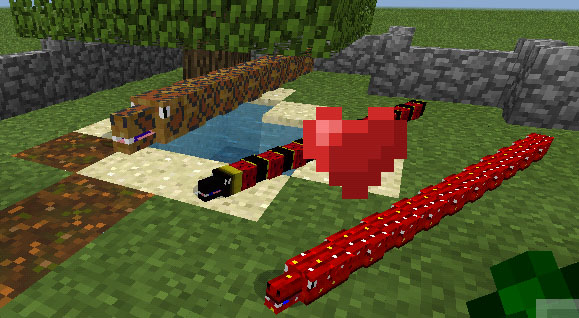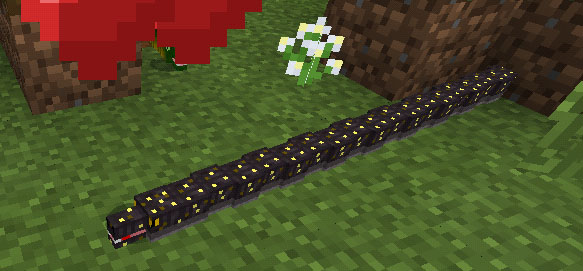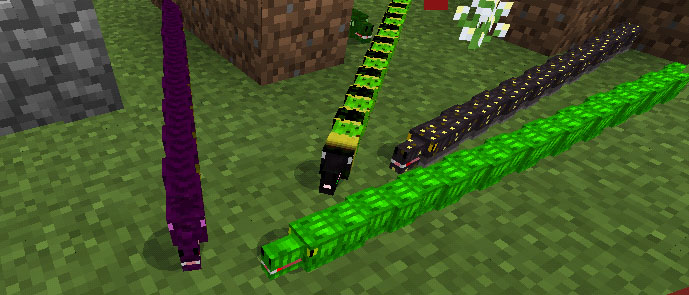 Installation
Apply the packs for a world
Create the world