The music in Minecraft on PC by C418 is wonderful to play the game to but it hasn't until now, unoffially though, made its way to Minecraft Pocket Edition.
Through three simple install steps you too can enjoy the peaceful music which surely brings more joy to an already joyful game. It's a dreamy type of music in a slow pace which makes building and exploring a calm adventure of more fun.
Creator: minecraftdominator
Must Read Install Instructions
Create a new folder in /games/com.mojang/ called inGame.
Move the downloaded music file to the inGame folder.
Launch Minecraft PE and import the mod as usual.
Enabling Music
After you have installed the mod using the guide above launch Minecraft PE. From the start window press on the S button located on the right of the screen.
Increase the volume by pulling the slider to the right. Then go in-game and enjoy the peaceful music while playing. Just like on PC!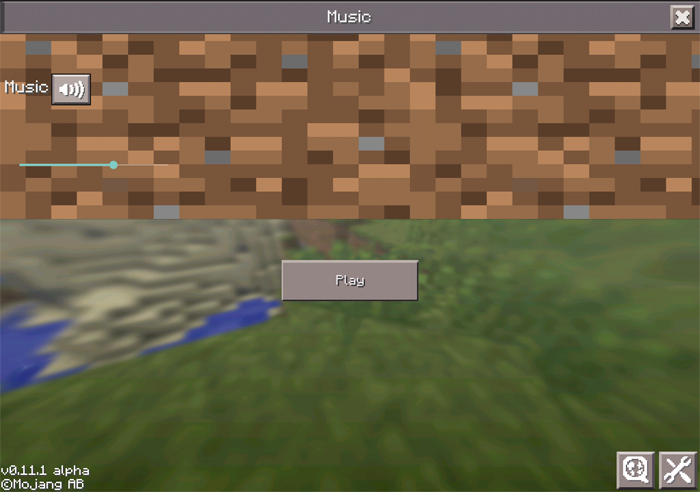 Download (Mod)
Download (Music File)