Knocker Heroes is a map where you have to fight heroes to become one yourself. Fight in arenas against a multitude of heroes, gain coins and purchase new upgrades. All of this is mostly possible because it's a modded map. The only downside is that it's limited to Android users only as BlockLauncher is only available for that operating system. It's a great map with lots of fun gameplay to be expected!
Creator: TheEnderface
How to play?
Once you've opened the map you will receive 5000 coins. If you do not get it the first time you enter the map then exit the world and open it again.

In the lobby of the map there are six different signs and each of them symbolizes a map. Tap on the sign depending on which map you want to play. In this case I decided to try the FallingBlock map.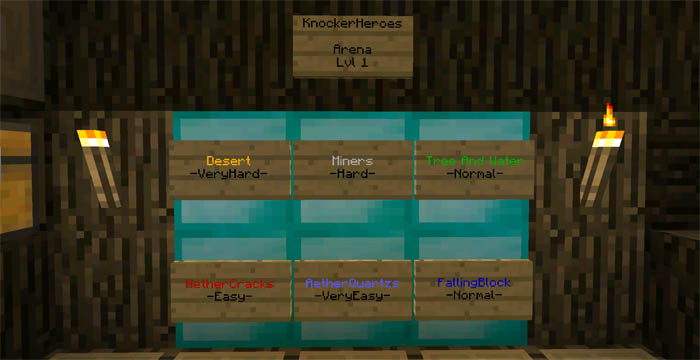 As you select a map you will be teleported to another place where you need to select a hero. I purchased the Warrior Hero for 5000 coins. Then walk up to the hero and select it (by tapping on the sign).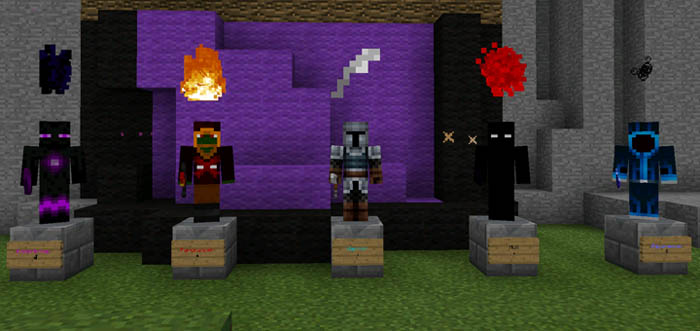 If you successfully kill all heroes you will win some type of item and be teleported back to the lobby.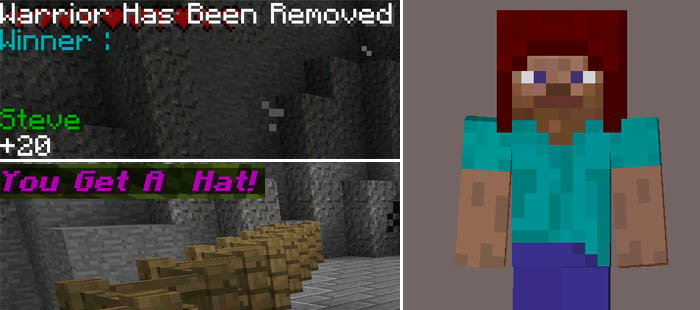 You can buy upgrades as you complete more challenges in the map.
Install Guide
Use ES File Explorer to extract the downloaded zip file.
Move the world folder to /games/com.mojang/minecraftWorlds/
Restart BlockLauncher.