Legacy Pack is a new resource pack which main focus is on changing the way you experience Minecraft: Bedrock Edition, and to make it more similar to Java Edition. This is being done by changing the UI (user interface) graphics and textures to look more like Java. There are also changes being made to the sound to sound like those on Java. If you're an old school Java player then this is a must-try if you're playing Bedrock Edition.
Creators: HawfHuman (Twitter), Sprintermax (Twitter), CrizArt EX (Twitter)
Updated: 22 September, 2018 (read changelog)
What are some of the new features?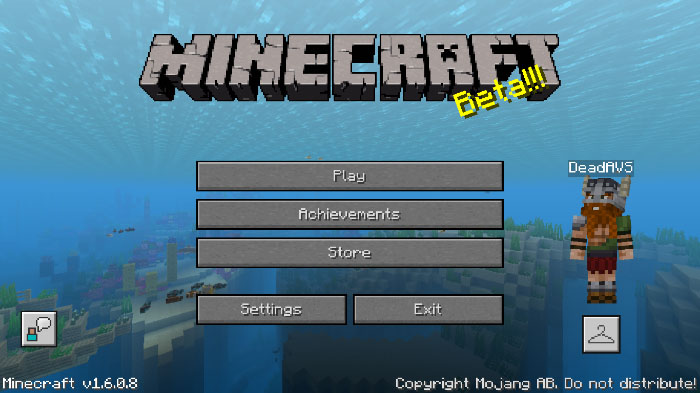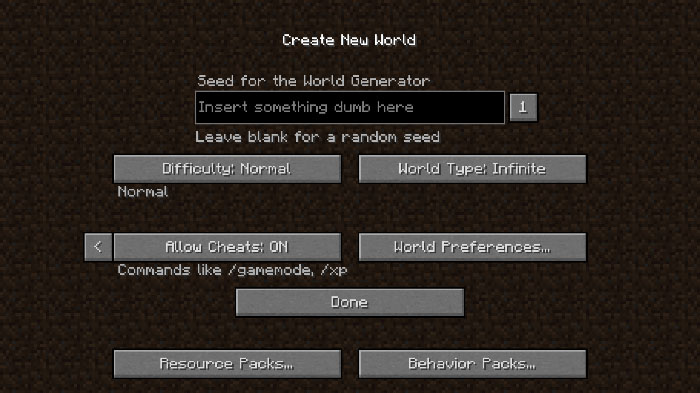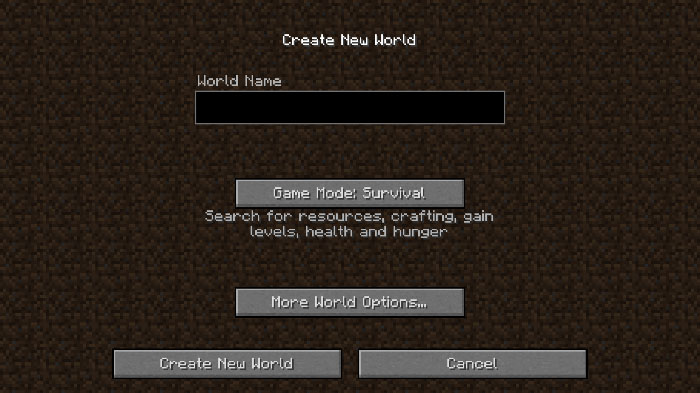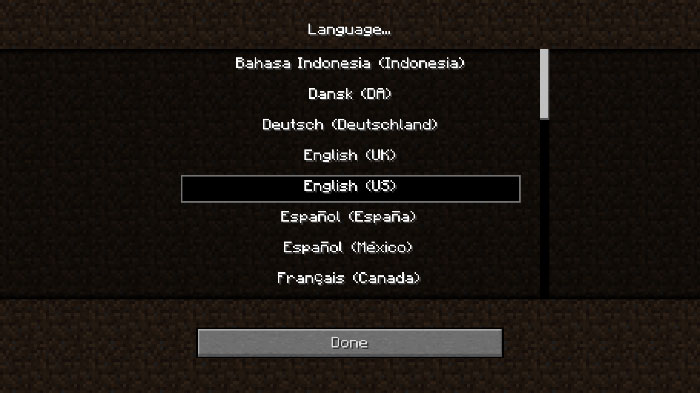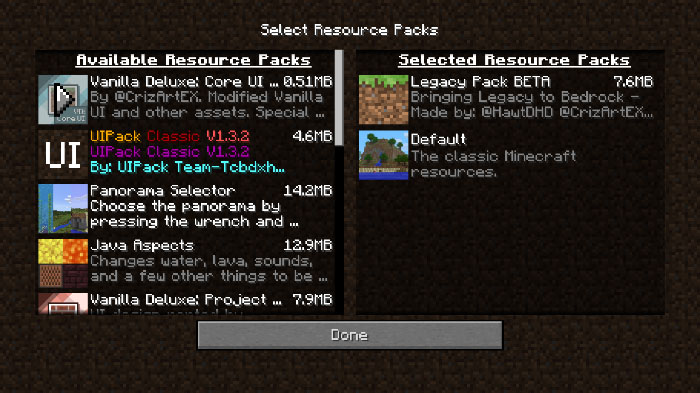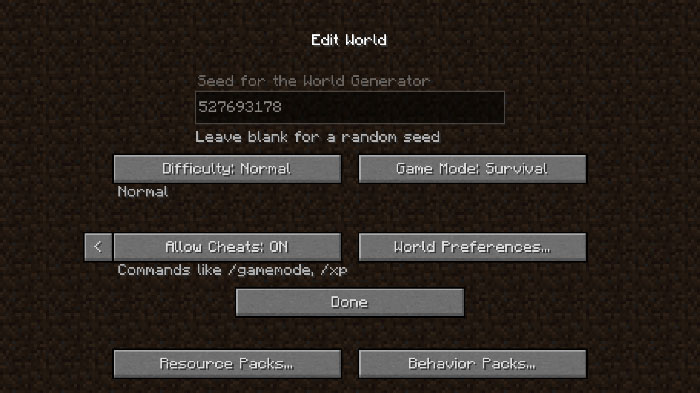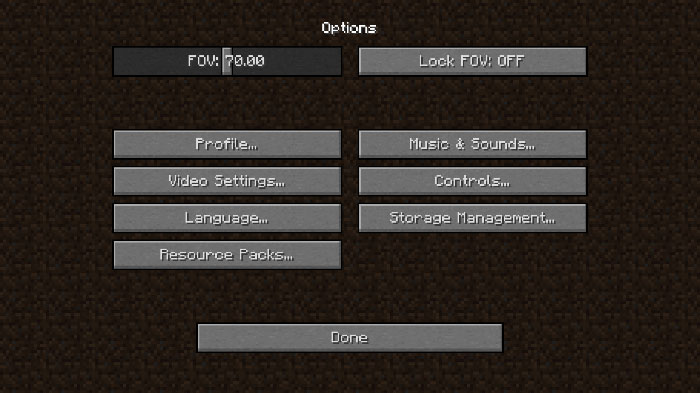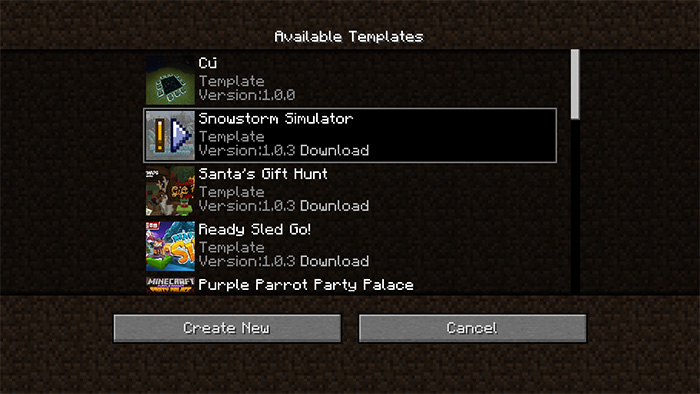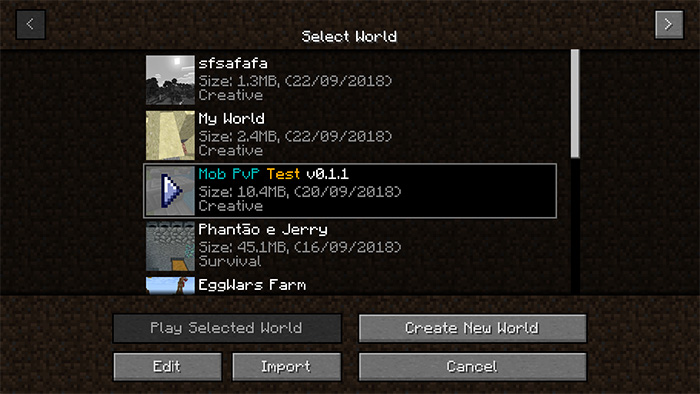 All Features
There are lots of other modifications included in this resource pack. Here's a list of all things which have been modified.
General

Water now looks more like Java Edition
Removed mip map levels to make it feel more like Java
Tweeked Sugar cane texture
Added Boat sounds (paddle land and paddle water)
Changed Rain sounds
Added Squid Sounds (ambient.in.water, hurt.in.water and death.in.water)
Added mob.slime.attack sound
Added mob.magmacube.jump sound
Tweaked Cauldron, Chests, Doors sounds

User Interface

New Inventory UI (creative, survival, crafting)
New Start, Pause
New Chat Screen
New HUD
New Progress Screen
New Settings Sections
New World Settings Sections
New World Create Sections
New World Edit Sections
New Toast Screen
New (Resource, Global and Behaviors) Pack Screens

Sounds

Enchanting Table
Water
Swimming
Trident Riptide Enchantment
Trident Loyalty Enchantment
Boat Paddle Water and Land
MagmaCube
Pufferfish
Wither Skeleton
Toast Sound
Changelog
Play Screen [image: https://imgur.com/a/raX5t7R ]
Template Screen [image: https://imgur.com/a/FVQoBJC ]
Updated Vanilla DX [Core UI] to it\'s latest version
Added World Options to Pause Settings
And a lot more…
Installation
Note: Set the user interface (UI) to Classic, Change your Gui Scale to Medium (Only if you're playing on small-screen device)
Open Minecraft
Settings > Global Resources > Activate the resource pack