This map is the continuation of the first McDonald Mystery. In the previous map, you have been already solved the mystery in McVille. And escaped from Ronald McDonald and entered a place named MineVille. Here in MineVille, you feel something strange. As you check some houses, there are delivered McDonald looking box and there are poisoned persons inside the houses. Now you know that Ronald has a new evil plan. His McDonalds Factory is the reason for these happenings. As a detective, you must invade the factory and save MineVille from that evil Ronald McDonald.
Creator: TheCommanderCreeper
Updated: 24 October, 2018 (read changelog)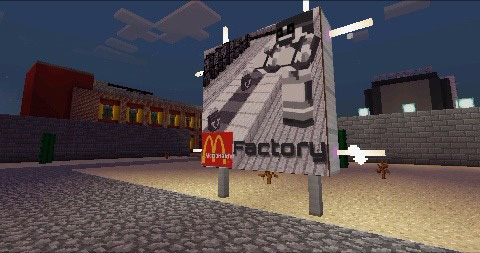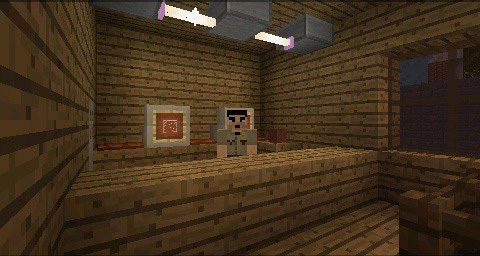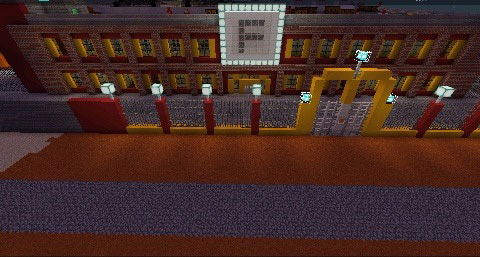 There are 2 chapters in this map (continuation):
CHAPTER 4: MineVille – Investigate the village of MineVille.
CHAPTER 5: Factory Invasion – Defeat Ronald's Robots inside the factory and destroy the main source of poisonous meals.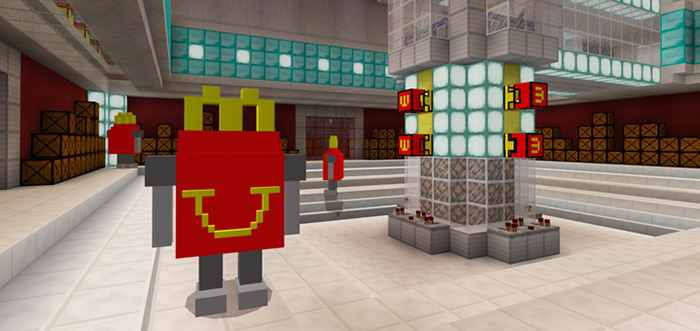 Creator's Notes
If there are some bugs you notice in my map, just comment it below so I will be able to fix it.
Make sure that you played and finish the first McDonald Mystery before playing this second part.
Trailer
Changelog
Action bar message "Go and find Mark" is changed into a normal message command "Find Mark and talk to him".
Action bar message " Place all poisonous happy meals on the table" will not appear on Sherrif's office without talking first to Mark.
Edit some spawnpoints.
Note from The Commander Creeper:
I update some command block messages to avoid confusions on players on how will they get poison meals on the floor that they need first to talk to mark before getting those items.
Installation