Mine York City is one of the oldest cities for Minecraft: Bedrock Edition. The city is based off of New York City and include many of the famous landmarks (with a Minecraft twist) such as Ender Island (Staten Island), Minehatten (Manhattan) and Creeper of Minecraft (Statue of Liberty). If you enjoy the excitement of exploring then Mine York City is a must go for you to visit!
Creator: John4987
Updated: 4 August, 2018 (read changelog)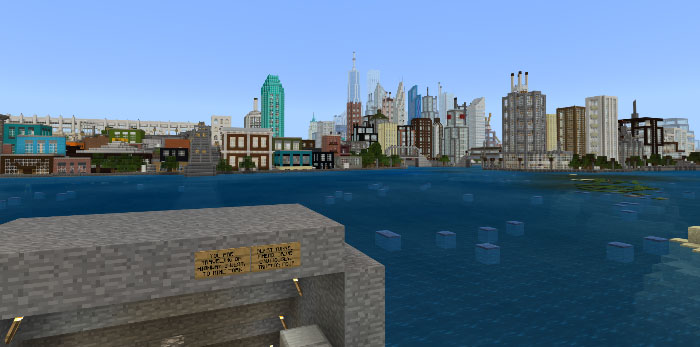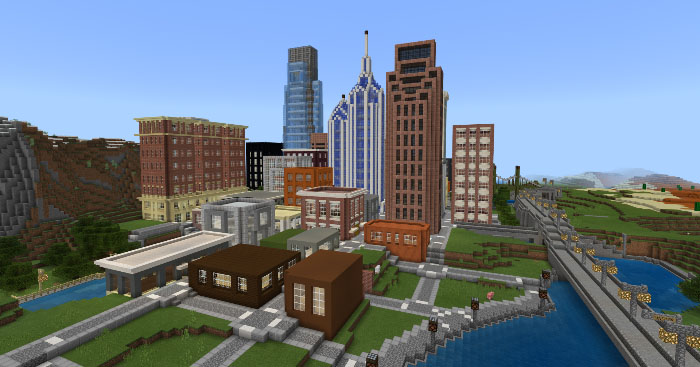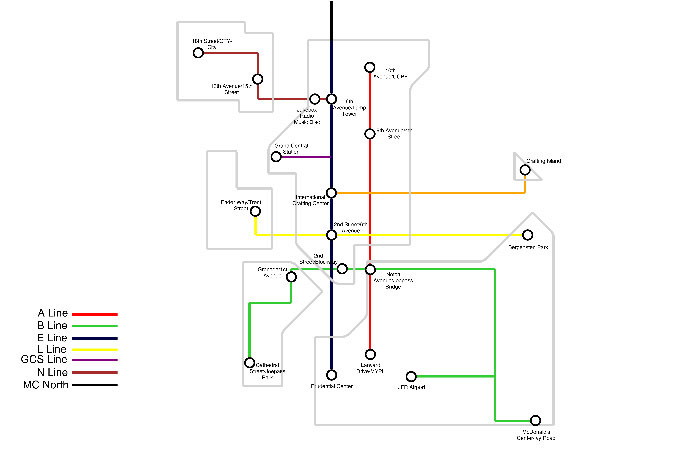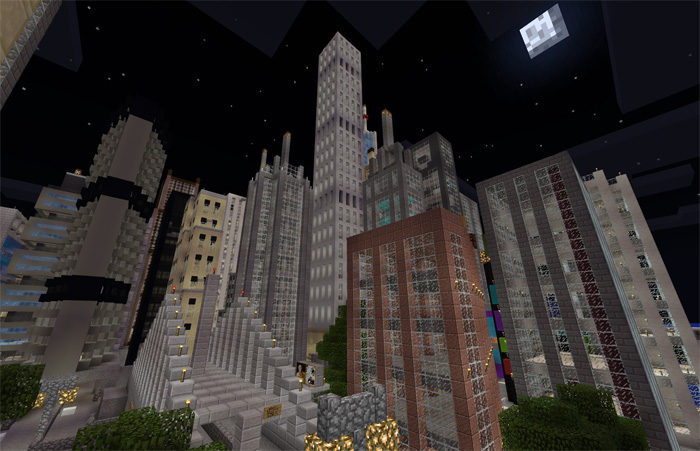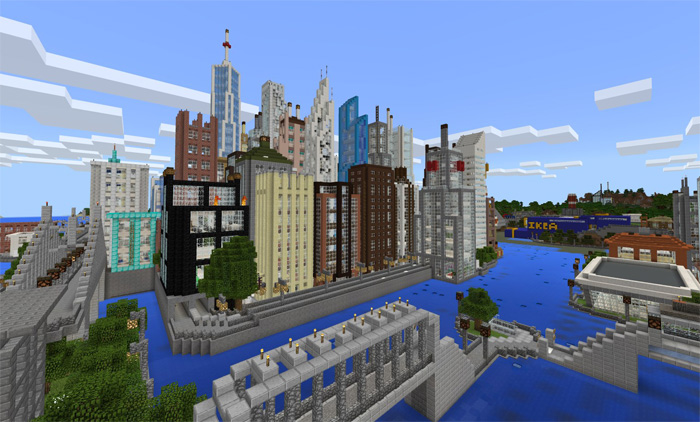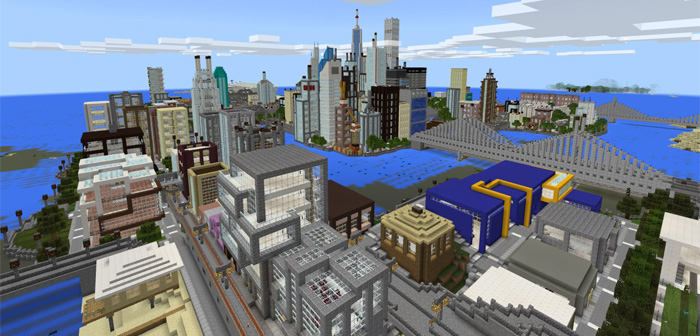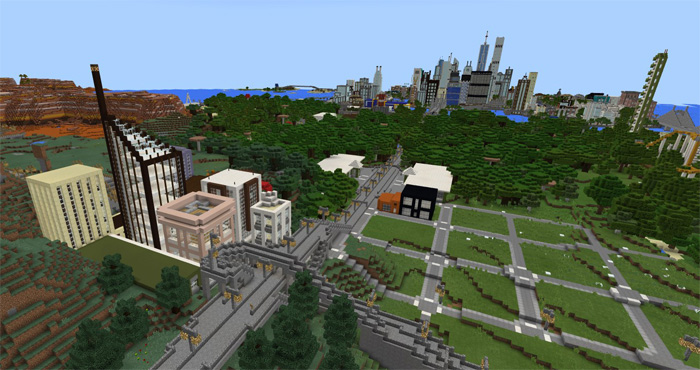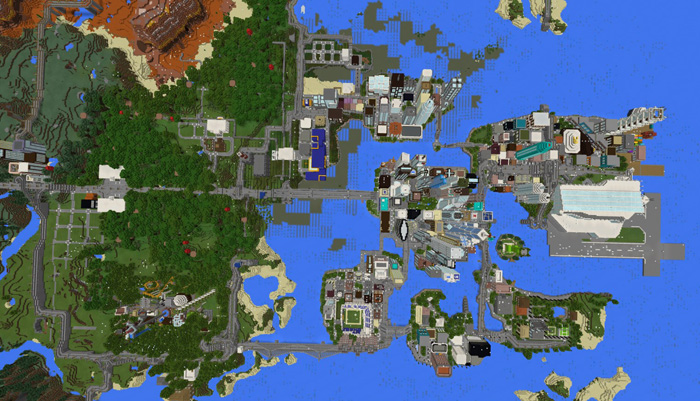 Features
Minehatten (Manhatten) (wealthiest borough)
Blocker (Brooklyn)
Ender Island (Staten Island)
Lapis Island (Queens)
Nether Island (The Bronx) (poorest borough)
Creeper of Minecraft (Statue of Liberty)
All boroughs are connected through bridges and the MYC Subway
Cities in the National Republic of Minecraft (NRM)

Mine York City (New York City)
Notch City (Jersey City, you can see it from MYC)
Minecago (Chicago)
Enderdelphia (Philadelphia)
Newport
(All these cities are accessible from MYC using the highway systems in place.)

And much more!
Changelog
A new, revamped Subway system with all new stations, names, signage and track (new map is included in the images tab)
Interiors in many different buildings and locations (many of which people need to explore for themselves); many still need more
New developments in Enderdelphia (as well as renovations)
New Airport in Enderdelphia constructed, enabling fast, instantaneous travel between JFR International Airport, Mine York, and Enderdelphia International Airport
Highways have been expanded, of course, and continue to be stretched across the land.
Video Showcase
Installation
Important: This file exceeds 90 MB!