This add-on transforms some of the existing heads and skulls into different wearable Minecraft blocks. It's a quite fun idea which could be used for pranking other players or to create some fun hide-and-seek minigame. To really get the most out of this pack you will also need to set an invisibility effect on yourself.
Creator: ItzGamerBonez (Twitter), Keyyard (Twitter)
Updated: 25 May, 2018 (read changelog)
Click here or on the image down below to view a GIF animation.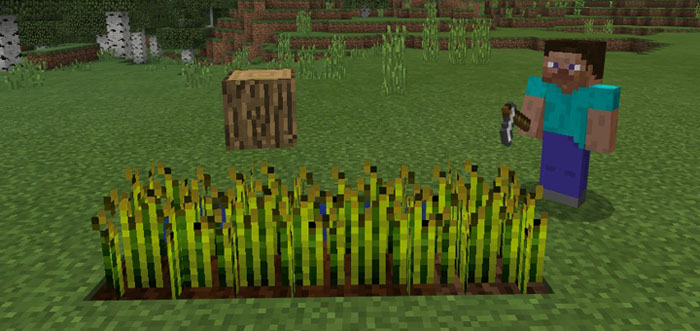 The current block heads are Oak Wood Planks, Cobblestone, Grass Block and Oak Log Block. They replace some of the skulls and heads in-game. Wear the item as a helmet to get it to work. You'll automatically get an invisibility status effect while wearing a block.
Terms of Use
By using this addon or any of my creations, you agree to the following terms of use listed here. You should be aware that stealing other people's content online is a crime. This also happens to addons too.
You cannot redistribute or re-publish this addon or any of my creations to any site / place without me being credited, without asking any permission to me, and without the original source where you got this addon ( mcpedl.com ).
You do not have the right to rename and edit this addon or any of my creations. Then, claim it as yours and upload or share the edited version into your site.
You are not allowed to create your own direct download link for your websites, videos, and etc. It must be redirected to the original website of the addon ( mcpedl.com ).
Changelog
More Textures
Skulls are now named by their corresponding block
Adds invisibility when heads are equipped
Installation
Activate the packs for a world in-game