This custom terrain features a moonscape area covering 70 000 blocks (approx. 290 x 270 blocks). It is supplied as a blank canvas with no other structures on it. You may use it for anything. Some examples include a space station or perhaps a rocket launch site. It should be noted that the boundary slopes are hollow, so mining them won't get you anywhere. It now also contains command blocks to give players a "slow falling" effect to simulate the gravity on the moon.
Creator: keithross39, Twitter Account
Updated: 12 November, 2018 (read changelog)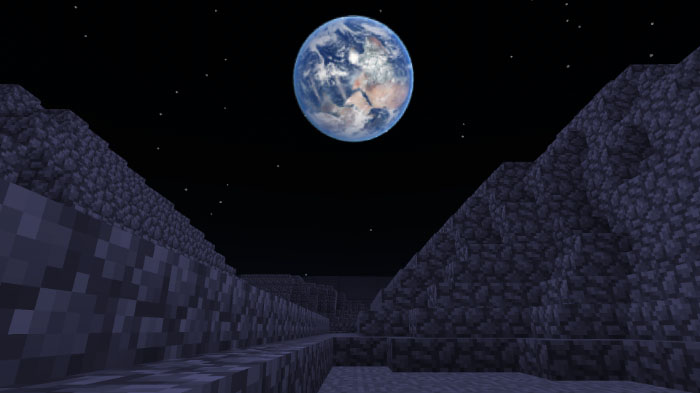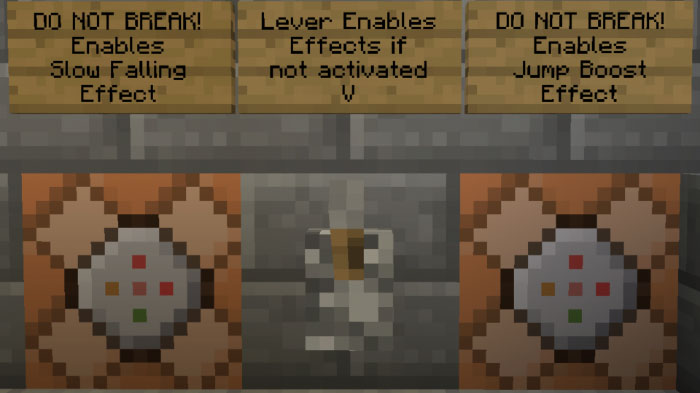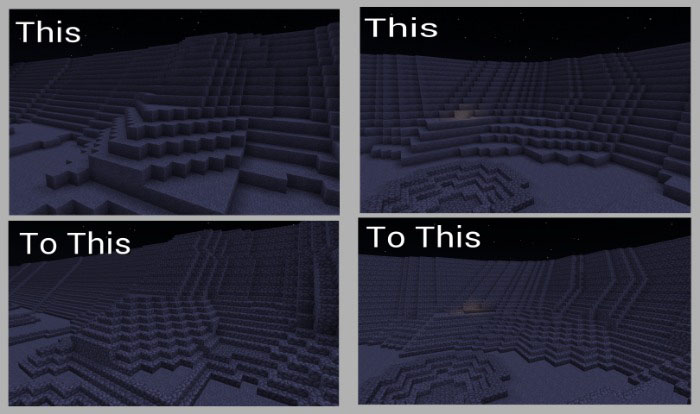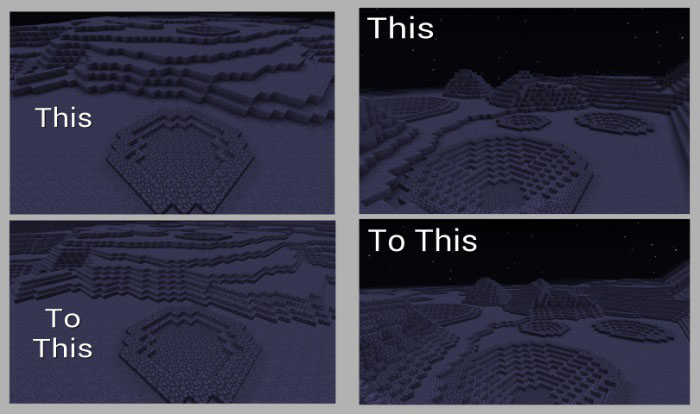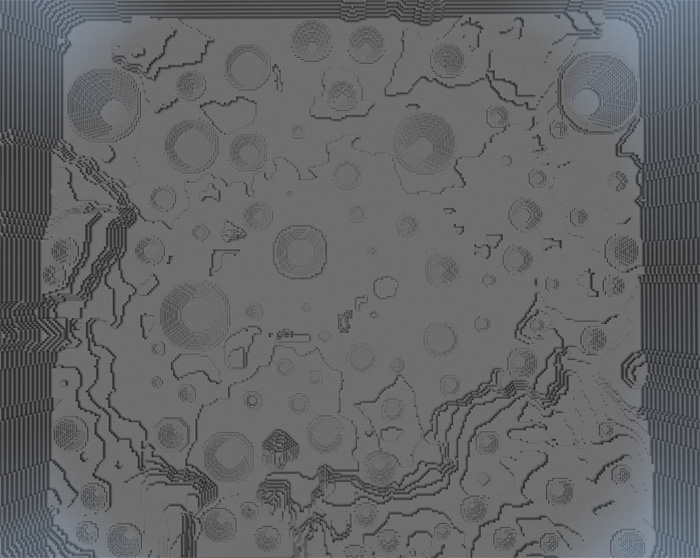 Features
Size: 70 000 blocks area (approx. 290 x 270 blocks)
Command blocks to give players "slow falling" effect (simulate the gravity on the moon)
New sun texture (replaced with Earth)
Constant night time
Changelog
As before, it still includes the Earthrise resource and the \'slow falling\' effect, but now, I\'ve also included a 'jump boost' effect that works with 'slow falling' to complete the simulation of Low Gravity. Both effects are enabled/disabled by Command blocks built into the spawn base.
The MAJOR update to this map is the inclusion of tens of thousands of (virtual) hand placed cobblestone blocks, stairs and slabs. I have used these blocks to soften nearly every vertical block face in this build. This makes the entire build look more 'Geological' and less 'Minecrafty/blocky'.
Downloads