This add-on introduces 52 new blocks which include blocks such as carved wooden blocks and other decorative blocks. The best part is that it doesn't replace any of the existing blocks. It's really a wonderful add-on if you are tired of the existing blocks and want some new decorations to use in your worlds. Some of the included blocks are diamonds, emeralds and beautifully carved wood blocks.
Creator: solvedDev, Twitter Account
Updated: 13 August, 2017 (read changelog)
How does it work?
There are four new villager types.
Woodworker – sells new types of planks (can be placed on any block a plank can be placed on)
Carpenter – sells decorative item blocks (can only be placed on grass, dirt or flower pot)
Engineer – sells decorative blocks (can be placed on any block)
Chiseler – sells decorative stone blocks and carved concrete blocks (can be placed on any block)
Trading works much similar as to trading with any of the other villagers. For example, you can trade ordinary wood blocks for carved wood blocks.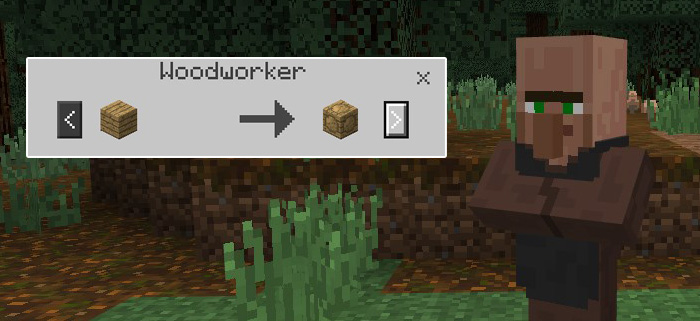 There are in total 56 new blocks and they are perfect to use for decorative purposes.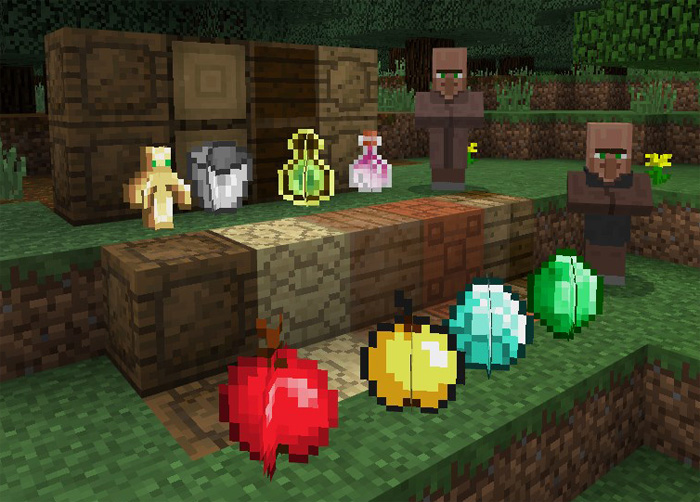 Here are the blocks sold by the Engineer and the Chiseler.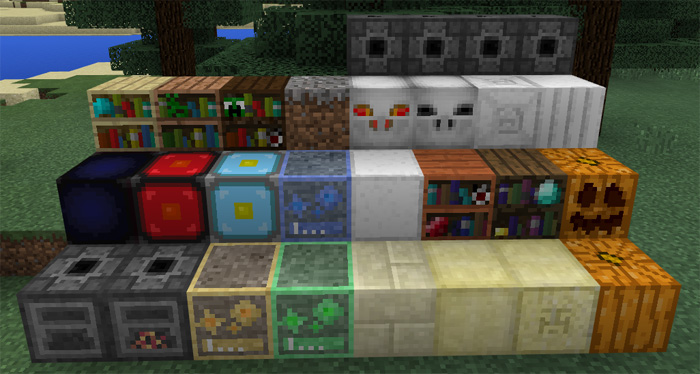 Carved concrete blocks are sold by the Chiseler.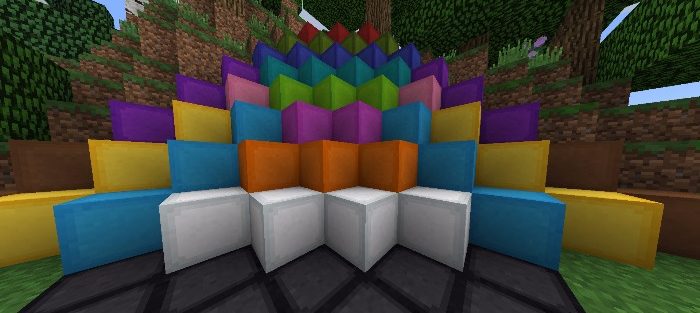 How did you make this possible?
Minecraft has some blocks with more data values than used by the game. You can assign custom textures to these unused blocks without affecting any of the blocks already in the game.
Besides getting the blocks from villagers you can also obtain them by using commands. You won't be able to find them in the creative inventory.
/give @p planks 1 [6-15]
/give @p red_flower 1 [9-15]
/give @p sapling 1 [6-7]
/give @p sandstone 1 [3-15]
/give @p red_sandstone 1 [3-15]
Changelog
Added 16 carved concrete blocks, sold by the Chiseler
Fixed missing texture for a technical block
Installation
Activate the packs for a world in-game