Minecraft has for a long time been limited to just a few different fruits. There are Apples, Melons, Chorus Fruit (not exactly realistic) and Pumpkins. This doesn't really represent the variation of fruit which exist in real life. However, by installing this add-on you will be able to eat 18 new fruit items. All fruit items need to be obtained by using commands currently, but hopefully there will be a better way to obtain the fruit soon.
Creator: JEBR_Gaming, Twitter Account, Website
How does it work?
There is only one way to obtain the fruit currently and that's by using the following text commands. Make sure to replace the ID with a number.
/give @s yellow_flower 1 [insert ID: 1-15]
/give @s red_flower 1 [insert ID: 9-10]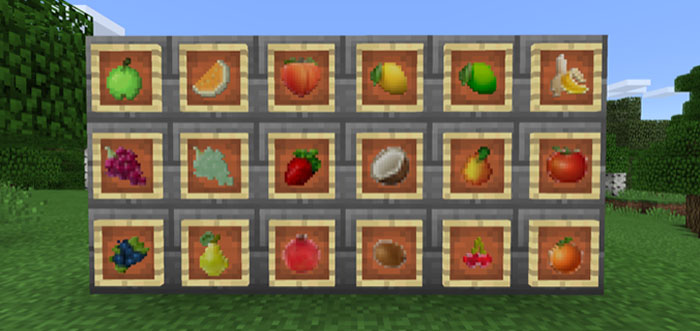 The fruit is useful for keeping you alive and healthy.
iOS / Android: Hold the fruit in your hand and tap on the screen to eat it.
Windows 10: Right-click on the ground while holding a fruit in your hand to eat it.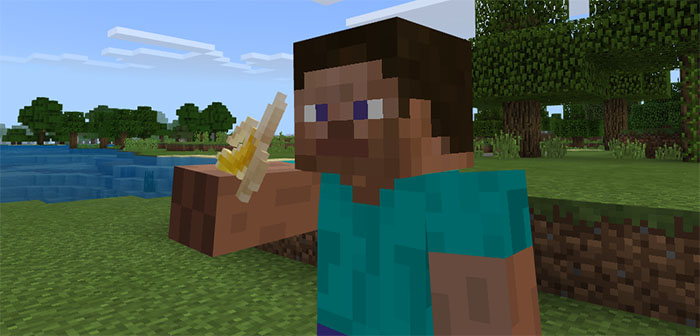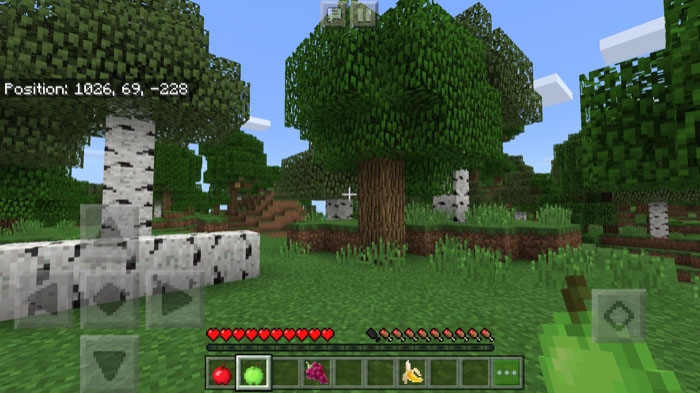 Fruit List
Banana
Blueberries
Cantaloupe
Cherries
Coconut
Grapes
Green Apple
Lemon
Lime
Mango
Orange
Peach
Pear
Pomegranate
Strawberry
Tomato
White Grapes
Installation
Apply the packs for a world
Create the world