New Default is an updated version for the vanilla textures in Minecraft. Artists at Mojang have worked on the new textures for months but today is the first time that you will be able to download the official release and try out the new textures for yourself (on Java Edition). This is a port from Java Edition to Bedrock Edition, and that means it does include some bugs but hopefully one of you will submit a fix for that.
Creator: Jappa/Mojang/Minecraft
Ported by: TargetedFox (Twitter), pixelman546 (Twitter)
Updated: 17 December, 2017 (read changelog)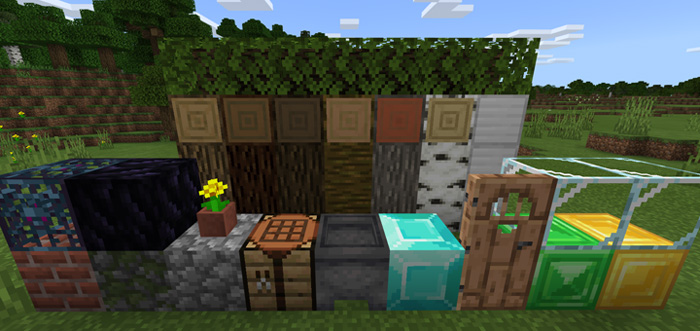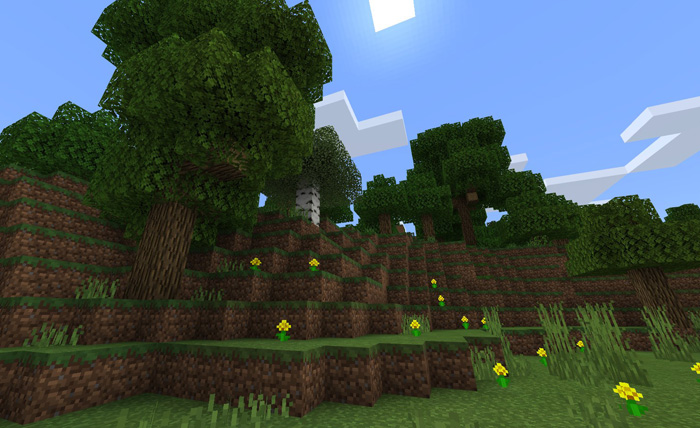 Some textures such as beds aren't ported correctly. If someone fixes it, feel free to submit an update for the pack.
Important Links
Here are some useful links relating to the new textures.
Changelog
Fixed textures

Potions
Villager Priest
Lava
Wolf
All sheep items and entites
Installation
Start Minecraft
Settings > Global Resources > Activate the pack