This particular map is almost 5 years old and was originally created on the console version for Minecraft. It's inspired by a multiplayer minigame called One In The Chamber which is quite popular on servers. The map has now been ported over to Bedrock Edition and it has been updated with some command blocks and spawn randomizers. The objective is to kill all enemy players in the arena either by using a bow and arrow or a sword.
Creator: CameronTheWolf, Twitter Account

How to play?
There are multiple different teams. You can select a team by walking into one of the rooms and taking the items from the chest.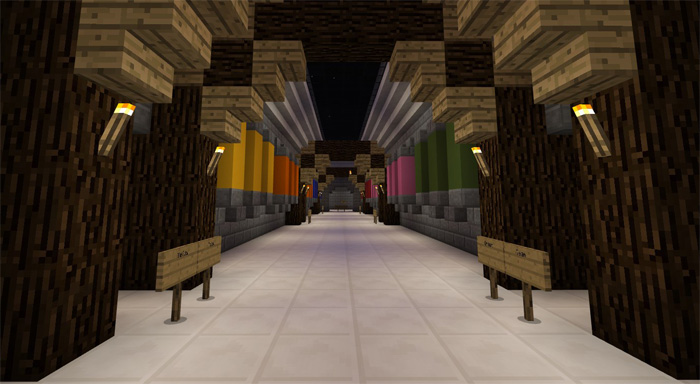 When everyone have selected their team it's time to step into the second room. Stand on the color depending on which team you chose previously.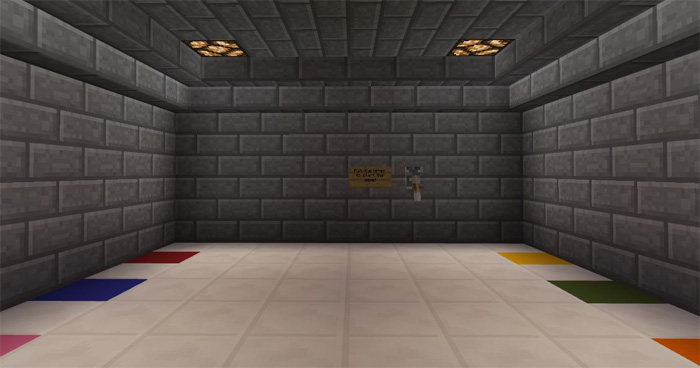 All players will spawn in a small city. Use the weapons to try to kill the other teams.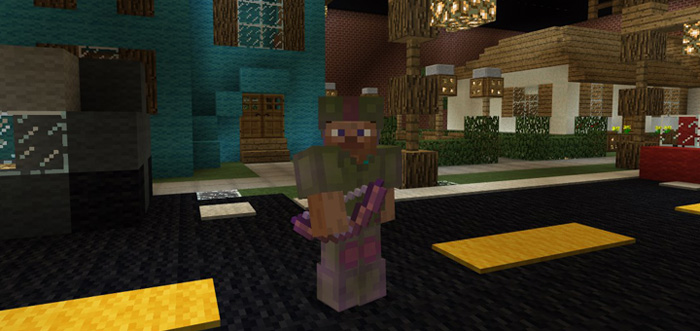 Installation