This pack turns Dolphins into a Papercraft Banana Dolphin… Why? Well because the Production Lead on Bedrock Edition loves bananas and loves dolphins and loves… well he was playing it anyway, Papercraft Survival. So I made him this and wanted to share it with the world. Speaking of which, layer this pack on top of Papercraft Survival, recently put on the Minecraft Marketplace, and you'll see it goes very well with it.
Creator: jigarbov, Twitter Account, Website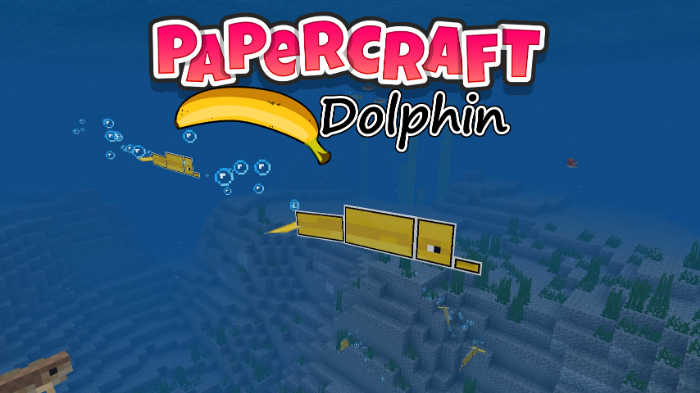 Trailer
For more information watch this trailer or purchase it here: https://mcmarket.place/?id=f8645206-9c62-4319-8f19-3abe0b0fa1cf. But for now, enjoy this Papercraft Banana Dolphin.
Installation
Start Minecraft
Settings > Global Resources > Apply the pack