What is Parkour Islands? Parkour Islands is one of the biggest parkour maps currently available for Minecraft: Bedrock Edition. As it includes a great amount of challenges it will take quite a long time to ultimately complete it. Nothing ever gets boring as there is a good variety of jumps and obstacles. New content is also being worked on and are released as new updates on a regular basis. Have fun in Parkour Islands!
Creator: Examinedcat669, Twitter Account
Updated: 20 July, 2018 (read changelog)
How to play?
Parkour is a Minecraft minigame played by jumping from block to block. But there is more to it as some jumps require strategy and planning. Some blocks or their placement can affect how you must jump.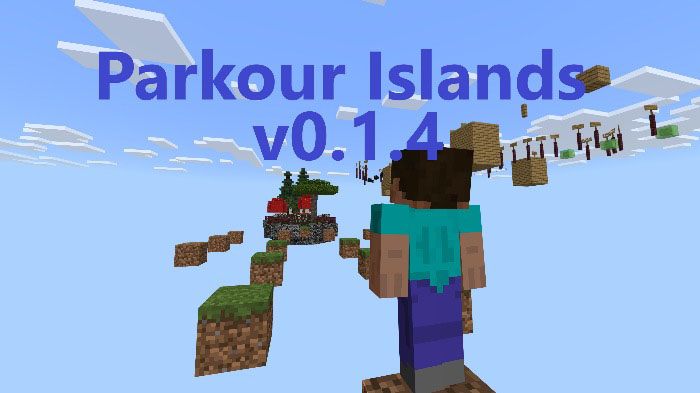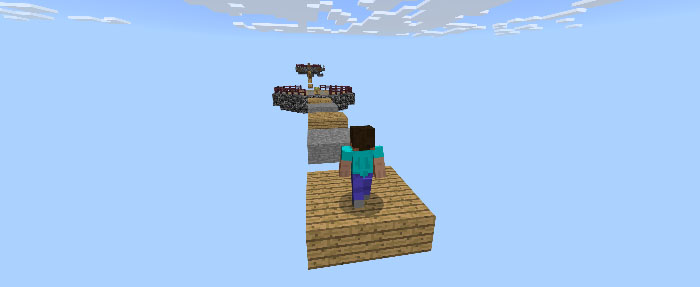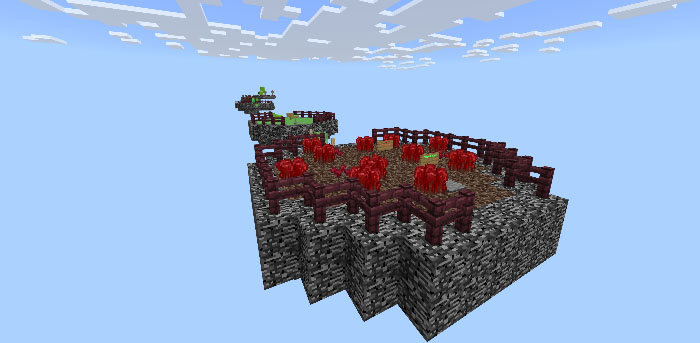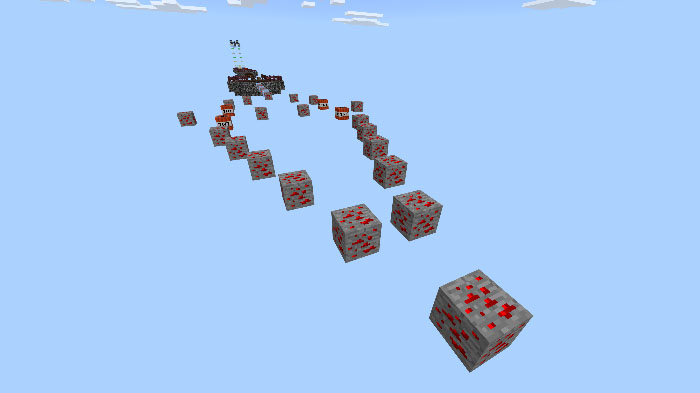 Notes from the creator: 
– Report any bugs to me on Twitter: @Examinedcat669
– Friend me on Xbox Live: Examinedcat669
– Discord name and tag: Examinedcat669#7252
– Remember to be patient! More updates coming soon!
Available Levels
Tutorial
Level 1: Dirtland
Level 2: Stood
Level 3: Slime Mania
Level 4: Redstonia
Level 5: The End?
Level 6: Into The Nether
Level 7: Rainbow
(New) Level 8: MADNESS
Update Plan
v0.1.5: Level 9 plus additions, changes and tweaks.
v0.1.6: Level 10 plus additions, changes and tweaks.
v0.1.7: Final additions, changes and tweaks to prepare for full release.
v0.1.8: This update will only be released if there is a bug or I need to change something that was not changed in V01.7.
v1.0: Full release!
Changelog
v0.1.4
Added level 8 in it's complete form!
Remade the Tutorial.
Fix for the 'level is now available in the level selection' notification appearing even after you already unlocked it.
Improvements to levels 1, 2, 4, 5 and 6.
Improvements to the islands (such as renaming them, changing their appearance and giving all the islands an equal amount of layers).
Places that don't make sense to be islands are no longer islands.
Various other improvements to the map.
Installation