Pixel Playground is a large community driven pixel art map project which lets anyone from the Minecraft community submit his or her own art and have it added to the map. Currently there are 327 regular pixel art builds and 17 mega pixel art build. In each new update of the map Fizzman797 (the creator of the map) will add 20 new pixel arts and 1 mega pixel art, as well as the pixel art submitted by the community.
The goal is to make it the largest pixel art map ever made in Minecraft. Join us on this journey!
Creator/Organizer: Fizzman797, Twitter Account
Builders: Xboxgamer1776 (Twitter), XxCreeper2005xX (Twitter), thienky8 (Twitter), CaramelLight350, DefaltDaBro (Twitter), Soppiestdeads, ReVon79 (Twitter), Green Leaf Pony, BlakeWM
Updated: 22 August, 2017 (read changelog)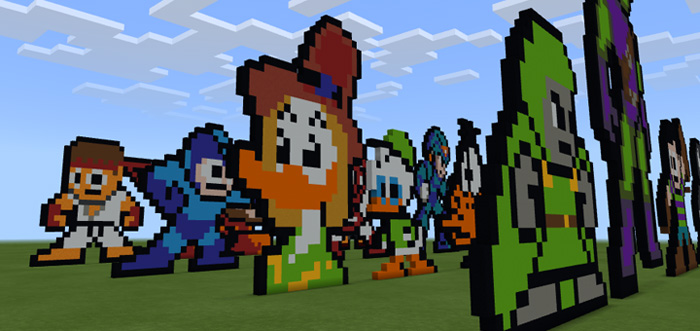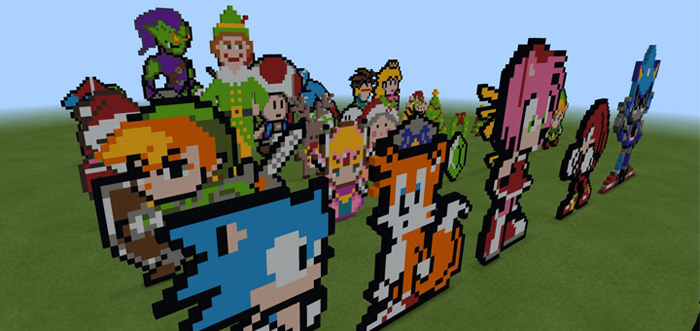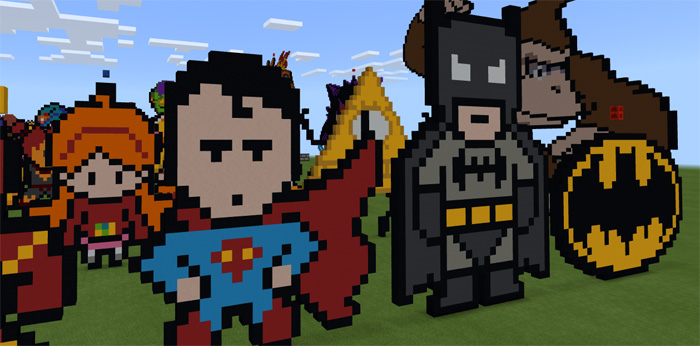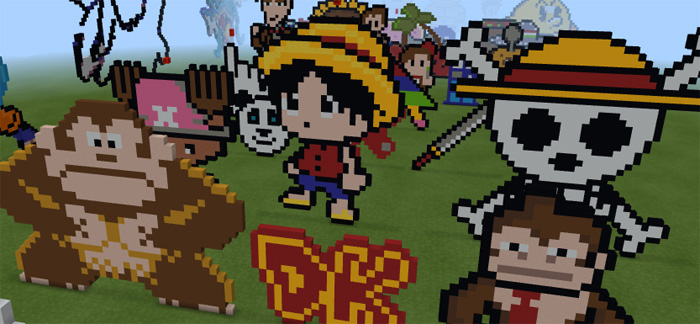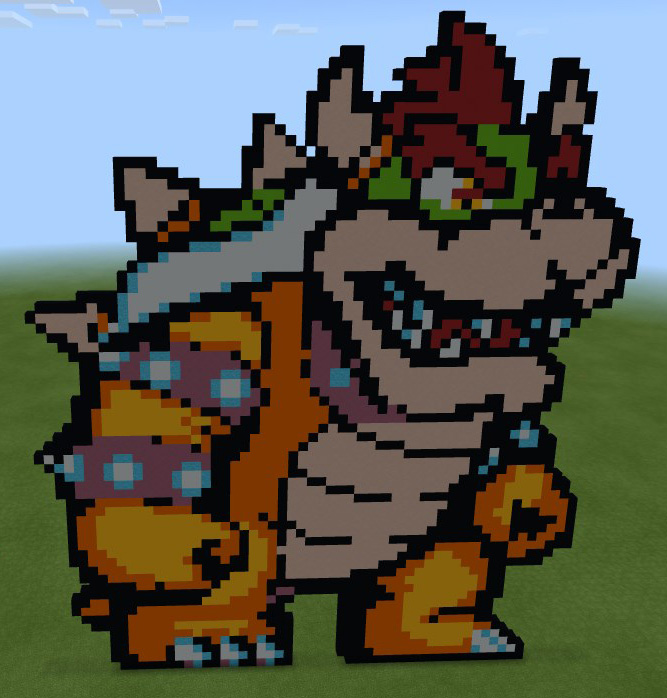 Click here to view a list of all included pixel art builds.
How do I submit my own pixel art build?
The easiest way to get in contact with them is to visit their official Pixel Playground Discord server here.
You can also reach out to the organizer, Fizzman797, on Twitter. Send him a DM (direct message) to let him know that you are interested to build a pixel art for the map.
Trailer
Latest Update (v0.0.6):
Pixel Playground Explained:
Changelog
Added 61 regular pixel art
Added 2 mega pixel art
Installation