This is an addon which includes five different creatures from the popular tower defense game called Plants vs. Zombies. Some of the new mobs have new abilities such as the possibility to fire peas at zombies. It's a pretty cool add-on with some very detailed models.
Creator: Rexiar, Twitter Account
Updated: 11 September, 2017 (read changelog)
How to spawn the new mobs?
Jack-In-The-Box (Shulker): The Jack-In-The-Box is the main mob block which you will need to find or spawn in order to spawn any of the Plant VS Zombie mobs.
Every time a cow is spawned in the Overworld there is a 30% that it will turn into a Jack-In-The-Box. They can also be found in the End since it replaces the shulker.
You can then use a dye to transform it into any of the Plant VS Zombie mobs.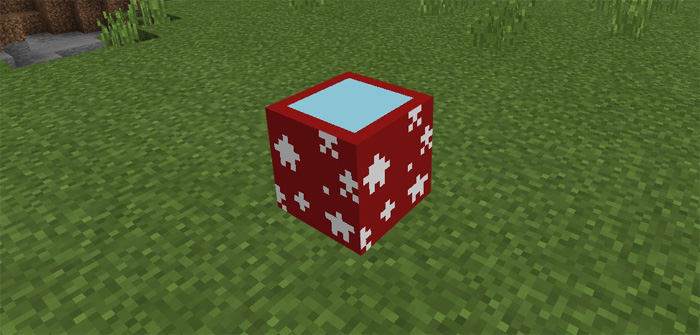 Snow Pea (Light Blue Dye): Shoots frozen peas at zombies.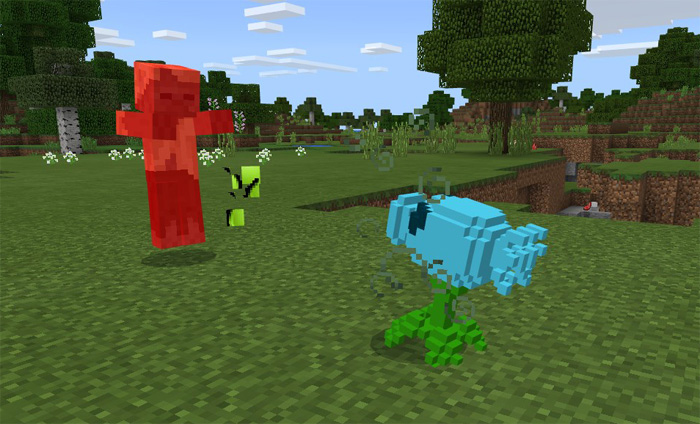 Peashooter (Lime Dye): Shoots peas at zombies.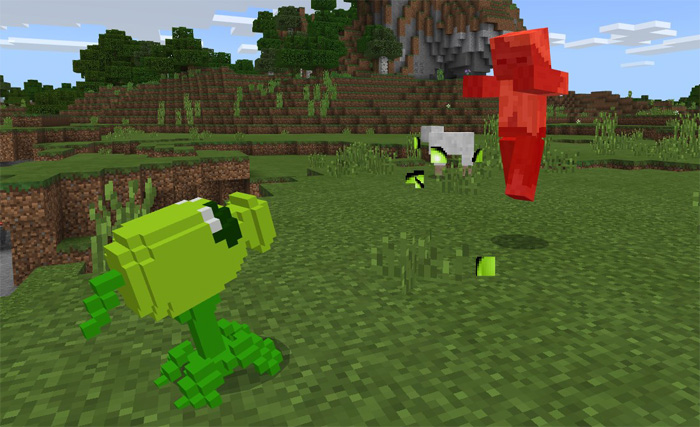 Wallnut (Ink Sac): A big nut with no special abilities.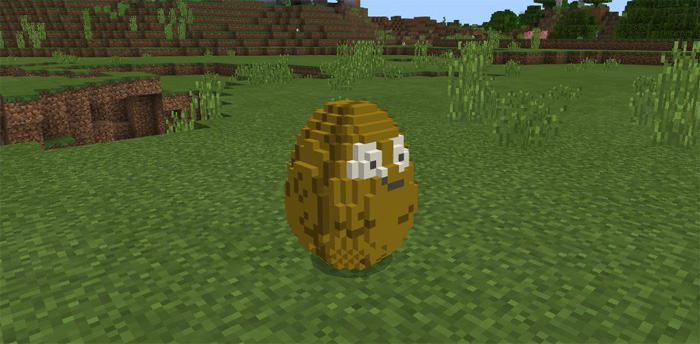 Puff-Shroom (Pink Dye): Shoots spores at zombies.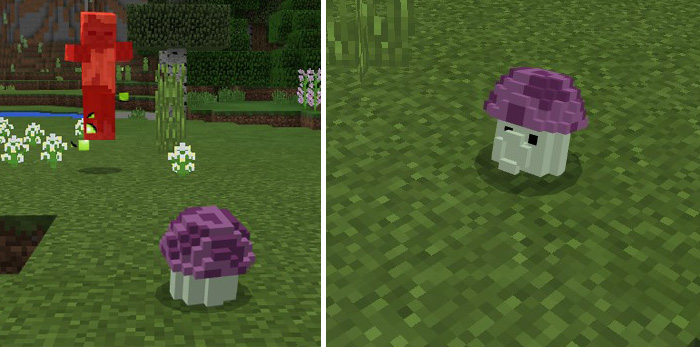 Potatomine (Cocoa Beans): It works similar to a landmine. Any time a zombie (or a husk) gets too close it will explode.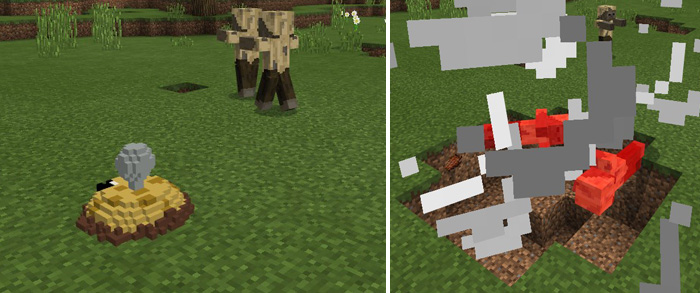 Other Plants:
The Fire Pea (Red Dye): Shoots fire peas
Repeater (Green Dye): Shoots two peas at the time
Explode-O-Nut (Orange Dye): Does nothing currently
Feedback is appreciated!
Changelog
Added three new plants

The Fire Pea
Repeater
Explode-O-Nut
Installation
Important: It's not recommended for low-end devices due to the high use of polygons for the models.
Activate the packs for a world in-game