This add-on adds more than 80 plushies in the game and they can be used as decorations. That includes almost all passive and hostile mobs and also a number of MCPE content creators and players.
Creator: CodanRaigen21, Twitter Account
How does it work?
All of the plushies are added entities and their main use is to decorate your worlds. There are loads of different variations including everything from ones based on Minecraft mobs to those based on content creators.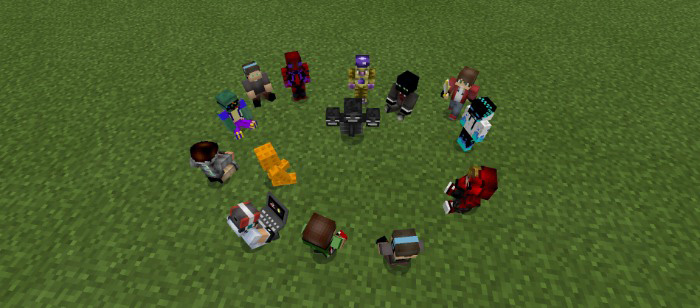 Trailer
By TheHolyEmerald
Installation
Apply the packs for a world
Enable Experimental Gameplay for the world
Create the world