Project Prehistoric is an addon which aims on bringing extinct animals of the past to life. You'll now be able to find everything from dinosaurs to Dodo birds and sabertooth tigers roaming around your world. As it adds entities instead of replacing you can only use this add-on for Minecraft version 1.8 or above.
Creator: Hipman, Twitter Account (view more credits)
Updated: 5 December, 2018 (read changelog)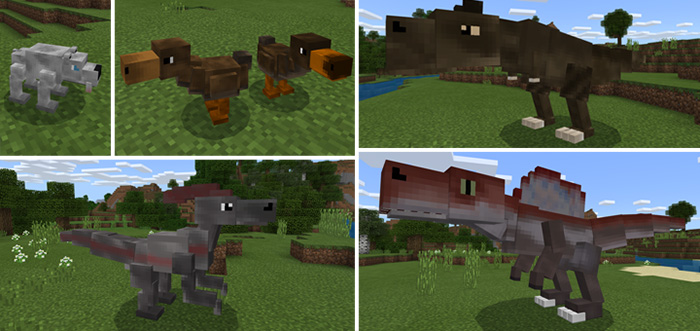 Prehistoric Animals
Spinosaurus

Health: 120
Attack damage: 12
Spawns in taiga forests and swamp biomes
Large attack range
Breedable with raw beef

Compsognathus

Spawns in taiga and plains
Attacks player and baby dinosaurs
Breedable with raw beef

Giganotosaurus

Spawns in taga and jungle
Large attack range
Breedable with raw beef

Triceratops

Spawns in taiga and plains biome
If attacked it will fight back
Breedable with wheat

Carnotaurus

Health: 90
Attack damage: 8
Spawns in deserts and jungles
Medium attack range
Breedable with raw beef

Dodo (Male & Female)

Spawns in biomes where chickens spawn
Make a male and a female breed by feeding them seeds

Parasaur

Spawns in most biomes
Leashable
If attacked, it will fight back
Breedable with wheat

Allosaurus

Spawns in plains and taiga forest biomes
Medium-large attack range
Breedable with some raw beef

Sabertooth

Spawns in taiga forest and cold biomes
Tameable
2 skin variations
Spinosaurus: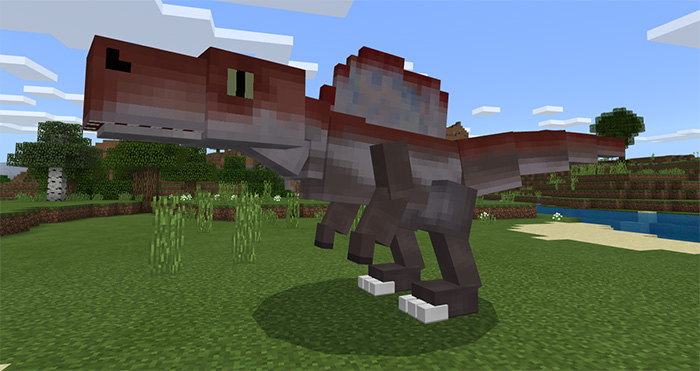 Carnotaurus: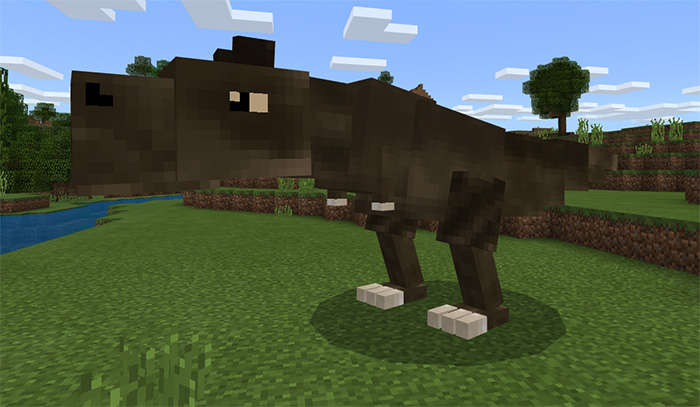 Parasaur: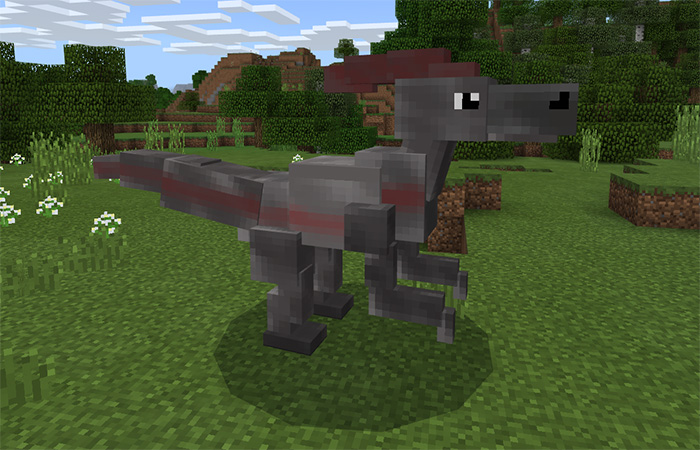 Sabertooth: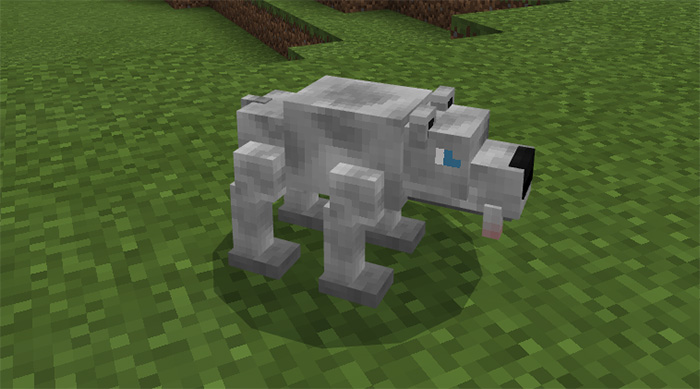 Dodo (Female & Male):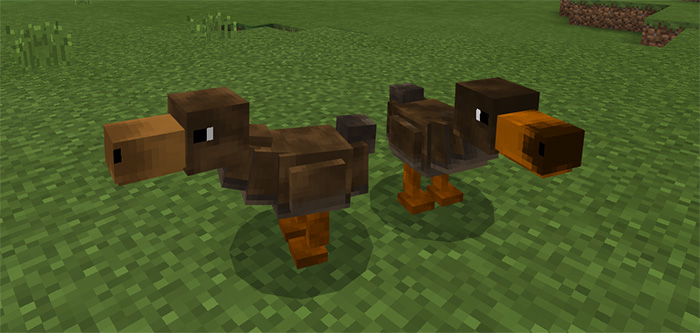 More Dinosaurs: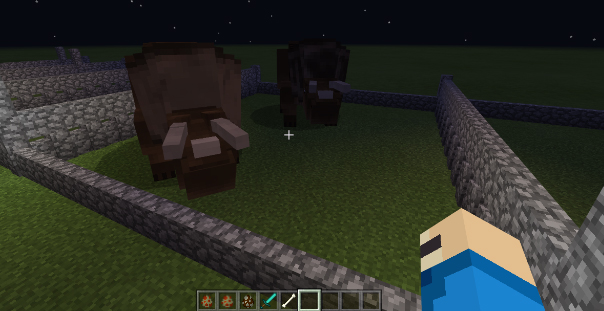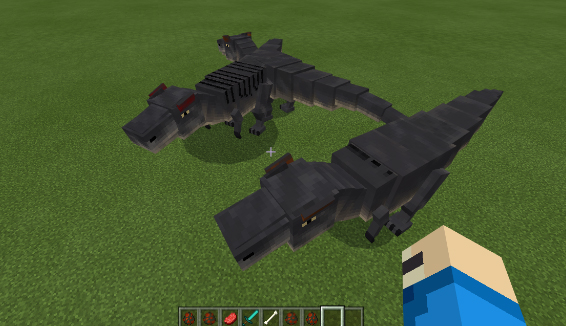 Creator's Note
More Dinosaurs are being added each update along with new animations and features!
Credits
Changelog
New/Updated Dinosaurs:

Allosaurus
Giganotosaurus
Christmas Special Giganotosaurus (limited time)
Triceratops
Compsognathus
Updated Spinosaurus
Updated Carnotaurs
Updated Parasaur

New Features

all dinosaurs have male and female variations
all dinosaurs can breed and lay eggs
each egg has a different hatch speed
the herbivores require wheat to breed an carnivores require raw beef
baby dinosaurs can grow up to be male or female
The Analyst Machine: obtained by the new scientist villager(wip) the analyst machine allows the player to obtain Baby dino egg and even future hybrid dinos
like indoraptor an spinoraptor and indominus rex each egg will require a certain amount of bones to recieve a dino egg but atm the analyst machine is wip
Dinosaur info log
Installation
Apply the packs for a world.
Turn on Experimental Gameplay is in the world settings!
Create the world.