This map features one large house built in a flat plains landscape with lots of beautiful terrain surrounding it. Most parts of the house include some type of redstone mechanisms. For example, the garage doors can be opened and closed and the bathroom has a fully working shower (and it's nothing similar to what I've ever seen before).
Since it's called the Redstone Neighborhood you can most likely expect more houses to fill up the surrounding area in the future!
Creator: The_Redstoneer
Updated: 12 June, 2017 (updated, fixed world download)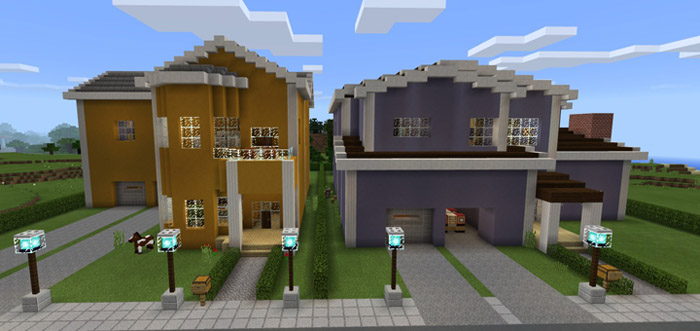 Inside each garage you will find two buttons which you can use to open or close the garage doors.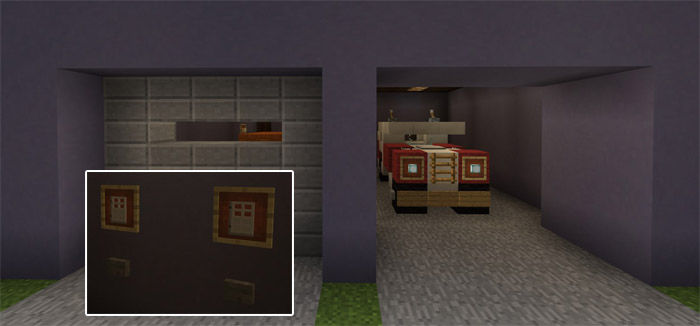 The TV can be turned on and off by the use of the remote controller (also known as button positioned on top of the couch). You can also toggle the lights.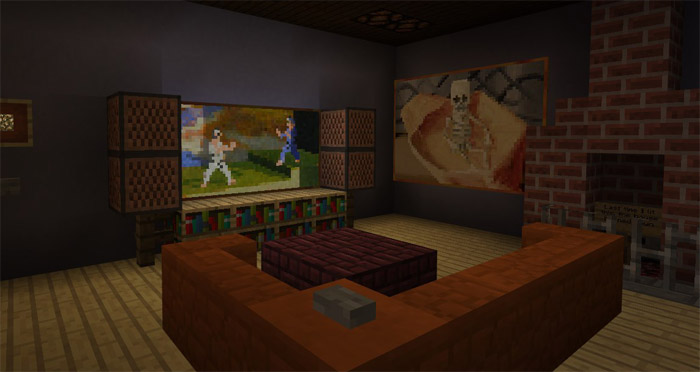 The bathroom is my favorite part of the house. It's nothing better than a nice shower after a long day of hard work!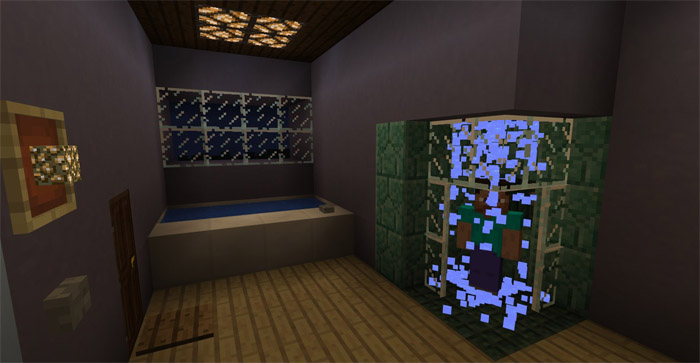 There's also a kids room. It doesn't have any impressive redstone functionalities but it definitely looks pretty nice.