This texture pack includes all the original textures but the difference is that they have been saturated. By saturating the textures the colors have become much more intense and vibrant. It's a great way to enhance the game graphics while keeping the original texture style. It's as most noticeable when looking at lots of different colors such as during a sunset or when looking out over a beautiful field of flowers.
Creator: FloBoi
Updated: 3 June, 2017 (added support for 1.1, fixed some textures which weren't saturated)
What are the main differences?
Here I've created a GIF animation to showcase the differences between the original textures and the texture pack. In my opinion it's really a great improvement. The colors are much more vibrant and everything just looks warmer and more welcoming (even the Nether in some weird sense).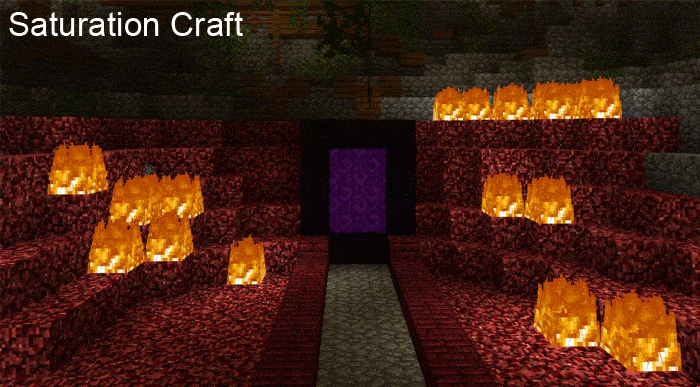 Here's a link to the world I used for showcasing the textures.
Trailer
Installation
Open Minecraft PE
Settings > Global Resources > Activate the pack