This add-on implements seasons to Minecraft. Every 20 minutes there will be a seasonal change and this is most visible by the leaves changing colors. It's very realistic in that sense that it is a gradual shift which happens quite slowly over a period of several minutes. All leaves except for birch and jungle leaves change colors, but that is going to be updated in a future release.
Creator: _bisher, Twitter Account
How does it work?
It takes 20 minutes after you've entered a world for the leaves to start shifting colors. Actually they are shifting all the time but it's only at the 20 minute mark that the change is visible.
No other vegetation except for leaves shift colors. But perhaps that something for a future update.
Spring / Summer: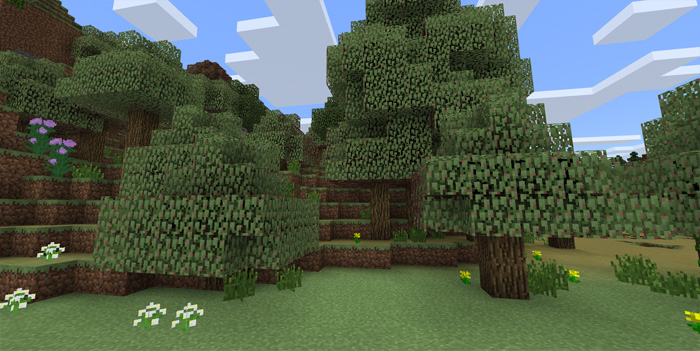 Autumn: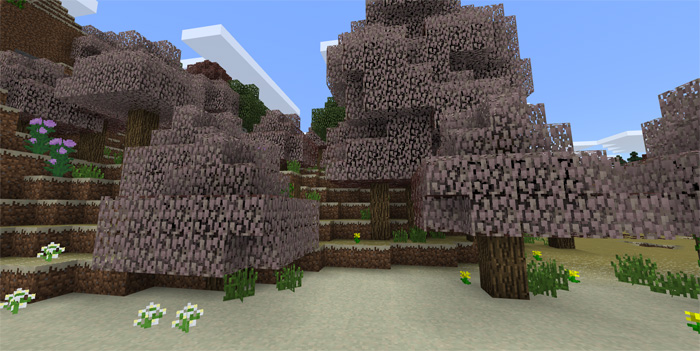 Winter: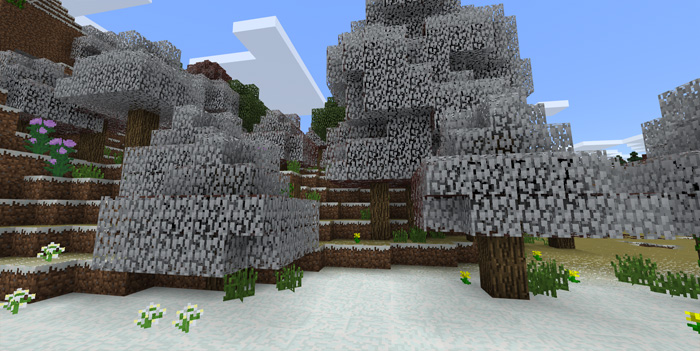 Installation
Start Minecraft
Settings > Global Resources > Activate the pack