The first installment of SkyGames Skin Mashups! Enjoy 4 bee skins and the new Battle Bees Minigame Map! Expect more skin packs matching with our minigames in the future. Play with the Exclusive Minigame Map now.
Creators: SkyGames Team (Twitter) (Website): MCPEtraswen (Owner), FogzGamez (Co-Owner), Luma (Main Builder), GianZMC (Builder), McMCPE1234 (Tester), AmazingGamerPH (Renderer), DJTMGaming (Co-Owner), pattcosmics (Builder), deadmanplaysMC (Builder), LUIS6234 (Builder), Nikilas11 (Builder), HongyiMC (Programmer)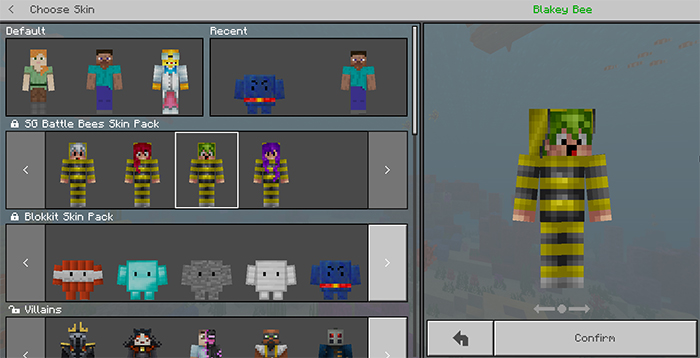 Installation
Start Minecraft
Go to the skin selector
Select a skin!