This map includes a custom terrain maker which you can use to quick and efficiently create your own custom terrains directly in Minecraft: Bedrock Edition. You'll find a chest at spawn containing a bunch of different items. Some of them can be used for instantly spawning custom trees and structures, and others for modifying the world terrain. It's a void world, so that makes it a great base for creating new worlds.
Creators: SkyGames Team (Twitter) (Website): MCPEtraswen (Owner), Luma (Main Builder), jobetyk (Main Builder), FogzGamez (Co-Owner), McMCPE1234 (Tester), AmazingGamerPH (Renderer), DJTMGaming (Server Manager), InNova (Builder), deadmanplaysMC (Builder), LUCKYBLOCK17o (Builder), FHMiner (Builder & Models), pattcosmics (Builder)
How does it work?
Take the items from the chest and spawn them by tapping with an item on the ground.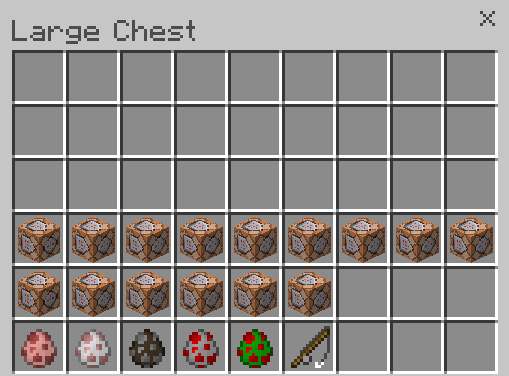 A little further away from spawn you will find the command blocks enabling all these new features. There you can also find the blueprints which you can spawn by using the items.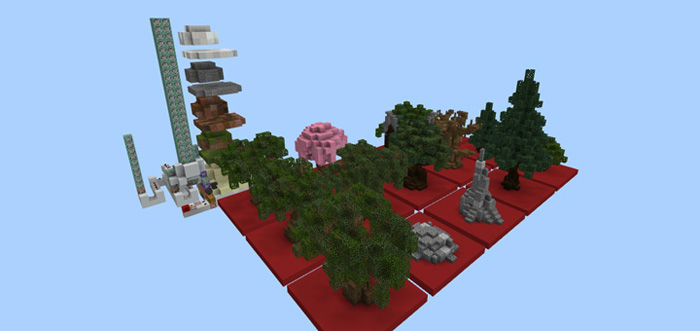 Just within a few minutes from spawning you'll be able to build all kinds cool terrain, structures and trees.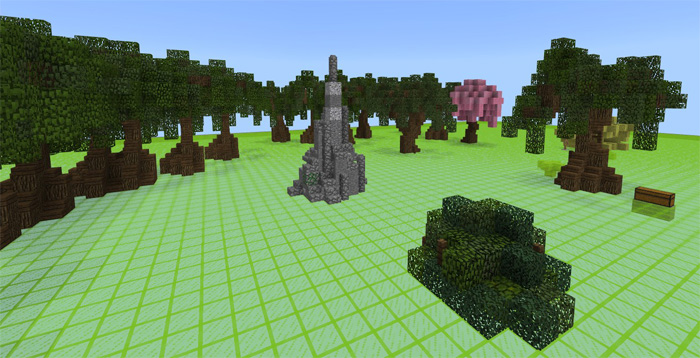 Tip: Break the chest when starting to build the terrain to gain extra items!
Installation