SG Elytra Party is one of the top elytra racer games currently available for the Bedrock Edition. It's recommended to play in multiplayer (but it's not required) and you can select between several different modes to customize the difficulty to your own skill level. There is also an extra party mode which is suitable for more players as it has larger rings.
Creators: SkyGames Team (Twitter) (Website): MCPEtraswen(Owner), FogzGamez (Co-Owner), Cheete (Manager), jobetyk (Main Builder), McMCPE1234 (Tester), AmazingGamerPH (Renderer)
How to play?
As soon as you've spawned you will receive a rose red dye and a snowball in your inventory. You can drop the dye to end the current game (but this will also end it for all other players). Throw the snowball to respawn in the minigame lobby.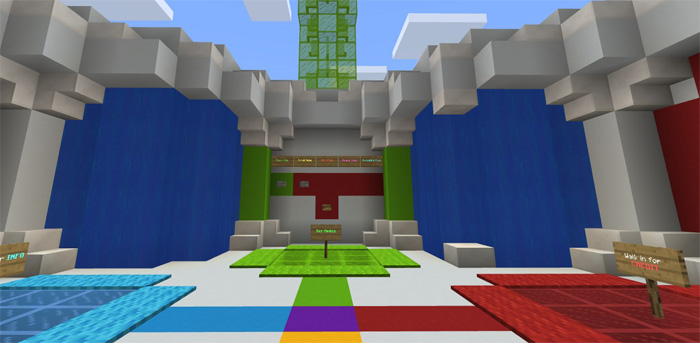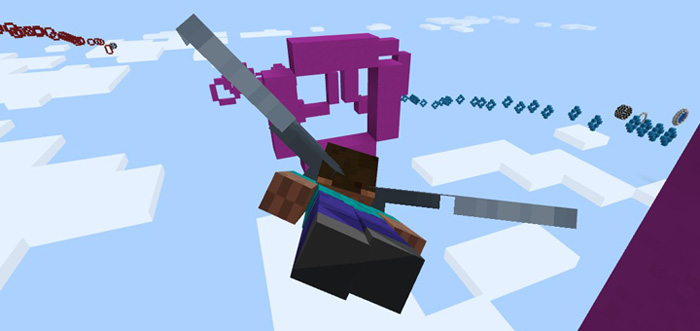 Installation