Battle in the sky with elytra! Fly through the rings and be the final player standing. Start the game with 5 seconds of invincibility, and then fly away and battle on the islands. You can always reach a higher island platform by flying through a yellow ring as it will boost you up towards the sky. This means that a game can go on for a long time, or at least until there's just one player left standing.
Creators: SkyGames Team (Twitter) (Website): MCPEtraswen (Owner), FogzGamez (Co-Owner), Luma (Main Builder), GianZMC (Builder), McMCPE1234 (Tester), AmazingGamerPH (Renderer), DJTMGaming (Co-Owner), pattcosmics (Builder), deadmanplaysMC (Builder), LUIS6234 (Builder), Nikilas11 (Builder), HongyiMC (Programmer)
How to play?
Press the start button at spawn to spawn on one of the top platforms with some armor, a weapon and an elytra.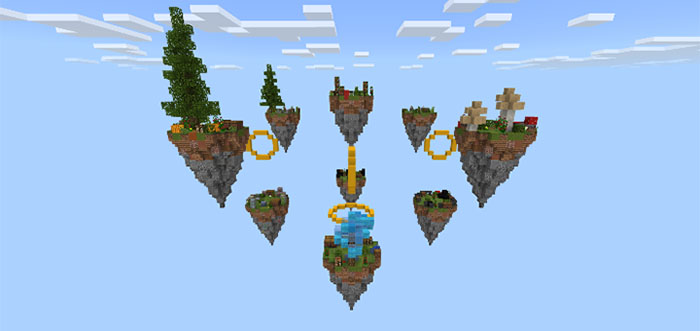 The yellow rings will automatically detect if a player is nearby, and if so cause a harmless explosion which will give you an extra flying boost.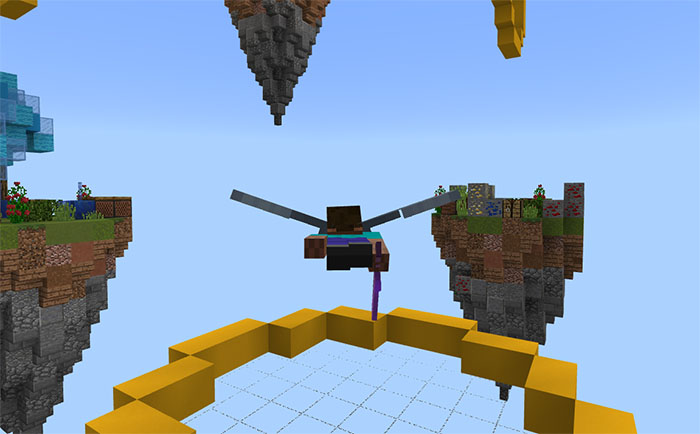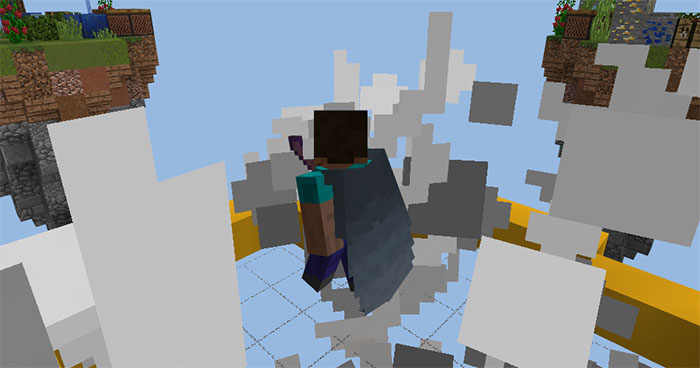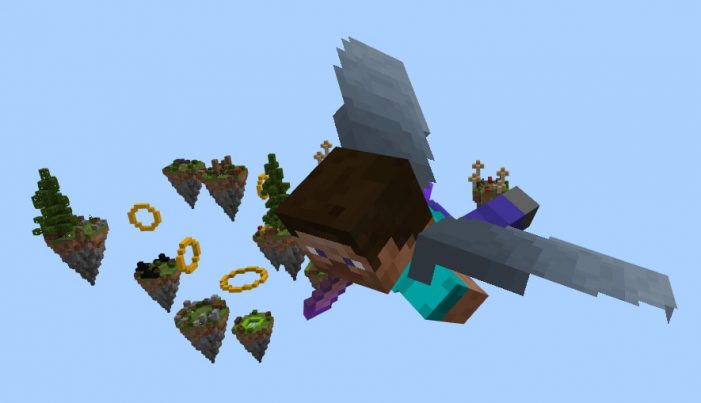 Installation